Child given 'pornographic' assignment, parents sue – County officials cut off mic, plead for 'decency' as mother reads contents of assignment to board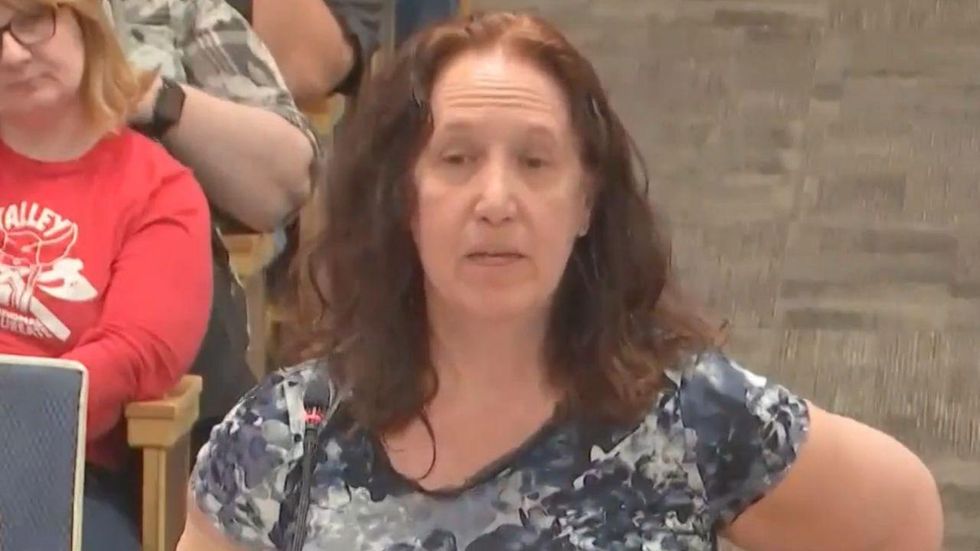 Last week, two parents filed a lawsuit against a Nevada school district, alleging their child was instructed to read "pornographic material" aloud as part of a school assignment. KTSM TV reported.
Candra and Terrell Evans, parents of a 15-year-old student attending a school in the Clark County School District, filed a lawsuit legal action on December 29, 2022 against the district, the district superintendent, their child's teacher, and the principal and vice principal.
The parents accused the defendants of being involved in the "unlawful care and abuse of an underage student, thereby forcing the underage student (and other students) to engage in obscene, sexual activity as a class assignment."
According to the lawsuit, a Clark County teacher commissioned her class to compose a monologue that was given to another student to memorize and perform. The student-written monologue given to the plaintiffs' 15-year-old allegedly contained "explicit, obscene and sexually violent material."
The complaint alleged that the teacher "helped the other student edit his obscenely violent pornographic monologue, knowing that it would then be made available for another student to read, memorize, in front of the class." and perform".
Upon learning of the assignment in April 2022, Candra Evans brought it to the attention of the assistant principal, who admitted that "he would be very upset if he found out that assignment had been given to his daughter," the lawsuit alleged.
"He told them that the plaintiffs were handling the issue better than he was and that it would not be swept under the rug," the complaint continued.
At one point, school officials defended the assignment, accusing the student of reading it to the class because "she could have said 'no' but she didn't," the lawsuit says.
When Candra Evans attempted to read the contents of the assignment aloud during a school board meeting in May 2022, school officials stopped her because of the inappropriateness of the material.
"I'm going to read you an assignment my 15-year-old daughter was given at a local high school," Candra Evans said during the school board meeting. "It's going to be awful for me to read this to you, but it will give you an idea of ​​how she must have felt when her teacher asked her to memorize that and perform it in front of her entire class."
Before she could finish the monologue, Evans' microphone was cut off and she was interrupted by Trustee Evelyn Garcia Morales.
"Thank you for your comment," Morales said. "Forgive me, we don't use profanity. This is a public gathering; I ask for decency."
In May the district sent on Twitter: "The Clark County School District is investigating the circumstances surrounding a class assignment consisting of a student-created writing exercise that produced content not conducive to the students' instruction."
The school district said it would not comment on pending litigation, KTSM reported.
The lawsuit alleges that the monologue the student was asked to read in front of her class contained the following:
"I do not love you. It's not you, it's just (looks down) your d**k. I don't like your d**k or any d**k in this case. I cheated on Joe. We were long distance and I'm in college and me and this girl my roommate started having a few drinks and you know I thought it was a one time thing but then we went for coffee and we started to sleep in the same bed… I never thought it would come to this but god it was like fireworks and made me realize that with you it's always like a pencil sharpener that keeps getting stuck. I've tried to look at it from every possible perspective, but the truth is, I'm a fucking lesbian. I'll never love you or any man or any damn d**k. I hope you find a nice straight girl because that's not me and I'm tired of pretending to be."
https://www.theblaze.com/news/pornographic-school-assignment-lawsuit-school-board-cuts-microphone Child given 'pornographic' assignment, parents sue – County officials cut off mic, plead for 'decency' as mother reads contents of assignment to board