China is forced to give up land ownership in the USA
Arkansas has become the first state to order a Chinese company to relinquish ownership of local land, fearing attempts by Beijing to maliciously infiltrate and influence the U.S. through various means.
On Tuesday, Gov. Sarah Huckabee Sanders announced that she would order Syngenta to give up its 160 acres of land holdings in northeast Arkansas, accusing the owner of "posing a clear threat to our state." The Swiss-based agricultural chemicals manufacturer was acquired by the state-owned China National Chemical Corporation in 2017 and mainly trades in pesticides and seeds.
"Seeds are technology," Sanders said at a news conference. "Chinese state-owned corporations are filtering this technology back to their homeland, stealing American research and telling our enemies how to attack American farms. This is a clear threat to our national security."
Syngenta has not yet publicly commented on the announcement. Newsweek reached out to the company and the Chinese Foreign Ministry via email on Wednesday seeking comment.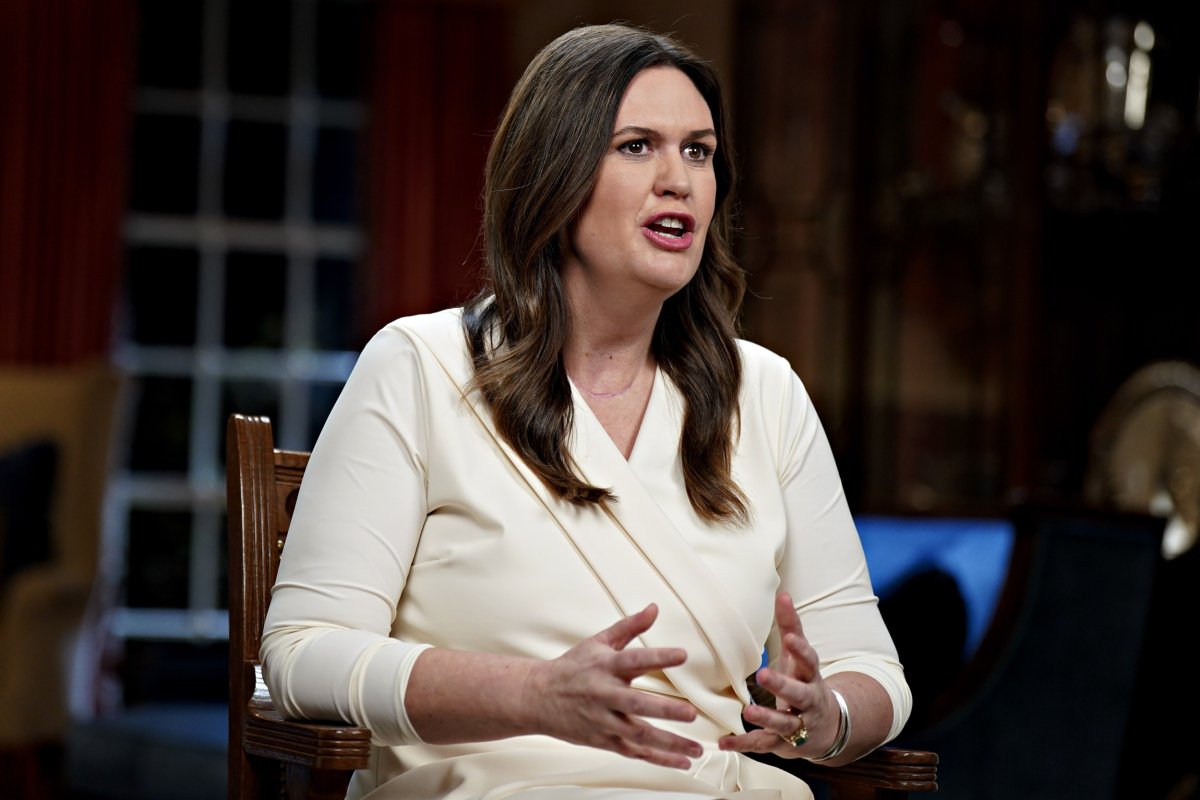 There are growing concerns in the US about China's influence on the economy, with particular focus on the agricultural industry. In August, at a roundtable in Dysart, Iowa, hosted by a bipartisan congressional delegation, farmers accused the Chinese state of stealing samples of genetically modified seeds – in some cases straight from the field – to propagate at home.
The delegation cited a 2012 case in which a Dysart farmer discovered a man in business attire digging up hybrid seeds, which were then sent back to China. Mo Hailong was later arrested by the FBI for stealing trade secrets from US agriculture and convicted of various crimes related to the long-term conspiracy in 2016.
The FBI estimates that intellectual property theft in China costs the U.S. economy between $225 billion and $600 billion each year, calling the East Asian country the world's "biggest" violator of proprietary knowledge.
In 2020, FBI Director Christopher Wray said the agency saw a roughly 1,300 percent increase in China-related economic espionage cases.
Sanders noted that Beijing passed a law in 2017 forcing Chinese nationals living abroad to cooperate with its intelligence apparatus. "This isn't about where you come from," she said. "We welcome Chinese Americans."
Official figures show that Chinese investment in U.S. land represents less than 1 percent of foreign-owned land.
Earlier this year, national security concerns were raised over a property 12 miles from Grand Forks Air Force Base in North Dakota owned by Binzhou-based Fufeng Group, where the company planned to build a wet corn milling plant. Since then, questions have been raised about a mysteriously owned company that was able to purchase the land at Travis Air Force Base in California.
There have been several recent legislative efforts to restrict Chinese ownership of U.S. land. In May, Florida introduced a new law banning Chinese nationals from buying land within 5 miles of the state's military installations.
"Other states should follow this example and refuse to give American land to the Chinese communists," Republican Senator Tom Cotton of Arkansas wrote on X in response to Sanders' announcement.