China, Russia back Iran as UN condemns lack of women's rights
In another vote punishing Iran for the country's brutal actions, China and Russia again backed the Islamic Republic as the United Nations ousted Iran from a gender equality commission.
On Wednesday, the 54-member UN Economic and Social Council passed a US-drafted resolution to remove Iran from the Commission on the Status of Women 2022-2026 with immediate effect, with 29 members voting in favor and eight against. 16 nations abstained.
Among the eight no votes were China, Russia, Bolivia, Kazakhstan, Nicaragua, Nigeria, Oman and Zimbabwe.
The resolution was prompted by Tehran's continued violent response to the unprecedented protests Iran has faced following the death of Mahsa Amini in September. Since the 22-year-old woman died in the custody of Iran's "morality police," Iranian officials have arrested thousands of protesters and started executing protesters over the past week.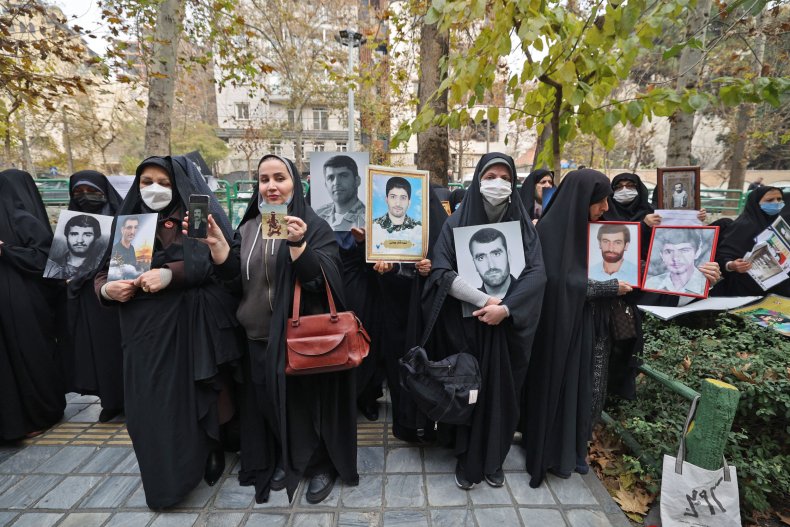 Despite escalating developments in Iran, two of the world's superpowers – China and Russia – have remained steadfast in their support for the republic.
Last month China, along with five other nations, voted against setting up a new fact-finding mission to investigate alleged human rights abuses in Iran, while Russia claimed the mission was "illegitimate". Russia is currently unable to vote at the UN Human Rights Council as it was suspended earlier this year over its invasion of Ukraine.
experts previously said news week that the two nations face growing incentives to join Iran as each is riddled with its own problems at home. Russia is still fighting, gaining little ground in what has now been a nine-and-a-half-month war in Ukraine, while China's economic situation has deteriorated and its zero-COVID policy is fueling a renewed protest movement.
In response to the demonstrations in Iran, Beijing has advocated a less punitive approach to the Islamic Republic, and Russia, which has increased its military dependence on Iran, has followed suit.
On Wednesday, Iran's ambassador to the UN, Amir Saeid Iravani, called the adopted resolution illegal and described the US as a tyrant targeting Iran in an "appalling and shameful" move. Russia also requested an opinion from legal experts on whether the Economic and Social Council is allowed to oust Iran.
The Commission on the Status of Women, which meets annually in March, aims to advance gender equality and empower women and girls around the world. Its members are elected by the Economic and Social Council for four years.
Despite criticism from Tehran and Moscow, US National Security Advisor Jake Sullivan hailed Wednesday's vote as "another sign of growing international consensus on Iran and calls for accountability."
"The recent horrific executions in Tehran only strengthen our resolve to expand this growing consensus and pursue all possible mechanisms of accountability against the Iranian regime and its officials responsible for these atrocities," Sullivan said in a statement.
https://www.newsweek.com/russia-china-support-iran-un-womens-rights-commission-1767177 China, Russia back Iran as UN condemns lack of women's rights