China Says To Joe Biden 'No Room For Compromise' On Taiwan
China has said it will not compromise on defending its national interests vis-à-vis Taiwan, to berate US President Joe Biden's vow to protect the island from an invasion by its neighbor.
China has repeatedly said Taiwan is part of its territory, even though the two countries have seceded and have been governed separately since 1949.
China has not ruled out the use of military force to achieve its ambitions with Taiwan. However, the US continues to support Taiwan's autonomy by providing it with state-of-the-art weapons and military training.
Biden commented on talks with leaders of the "Quad" group, which includes Australia, Japan and India, during a visit to Japan early Monday.
He said China has been "flirting with danger" in its aggressive policy toward the self-governing island.
Discussing whether the US would defend the island if Beijing attacks, Biden said, "That's the commitment we made."
In response to Biden, State Department spokesman Wang Wenbin told reporters in Beijing that Taiwan is "an inalienable part of Chinese territory."
"The Taiwan issue is purely an internal matter for China," he said. "On issues affecting China's core interests of sovereignty and territorial integrity, China has no room for compromise or concession."
Wang added, "No one should underestimate the Chinese people's firm determination, steadfast will and strong ability in defending national sovereignty and territorial integrity."
This is an evolving story.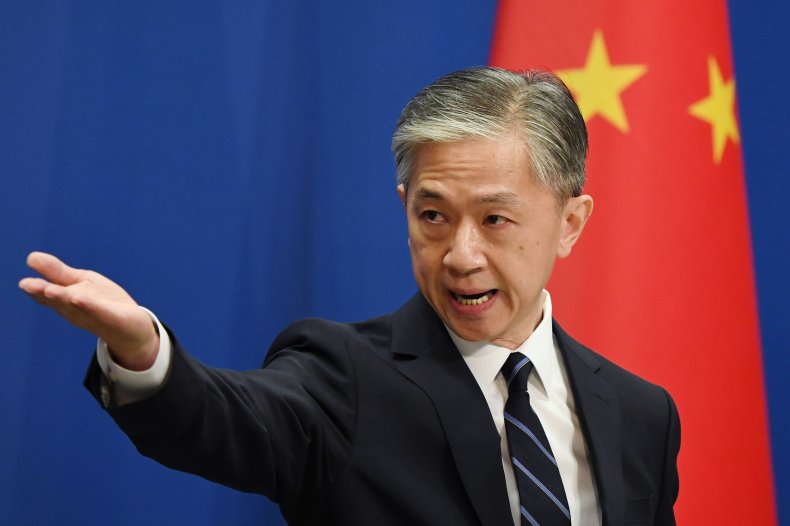 https://www.newsweek.com/china-tells-joe-biden-no-room-compromise-taiwan-1709033 China Says To Joe Biden 'No Room For Compromise' On Taiwan