Chinese media issues threatening war warning to US: "Global scale"
A Chinese newspaper has issued an ominous warning to the United States, claiming it is "stirring up the threat of war on a global scale."
A Friday editorial from the Global timesA nationalist English-language tabloid published by the ruling Communist Party's propaganda department criticized the Pentagon's annual report to Congress on China's military power.
The Pentagon report released Thursday details China's strengthening of nuclear capabilities, opposition to military-to-military communications with the United States, expansion of national power, deepening ties with Russia, and the country's provocative actions in the Indo-Pacific region described, particularly in and around the Taiwan Strait.
The global times, whose views do not always reflect official policy in China, described the information gathered in the Pentagon report as "malicious speculation and slander" and added that the US was trying to "manufacture a frightening image of China."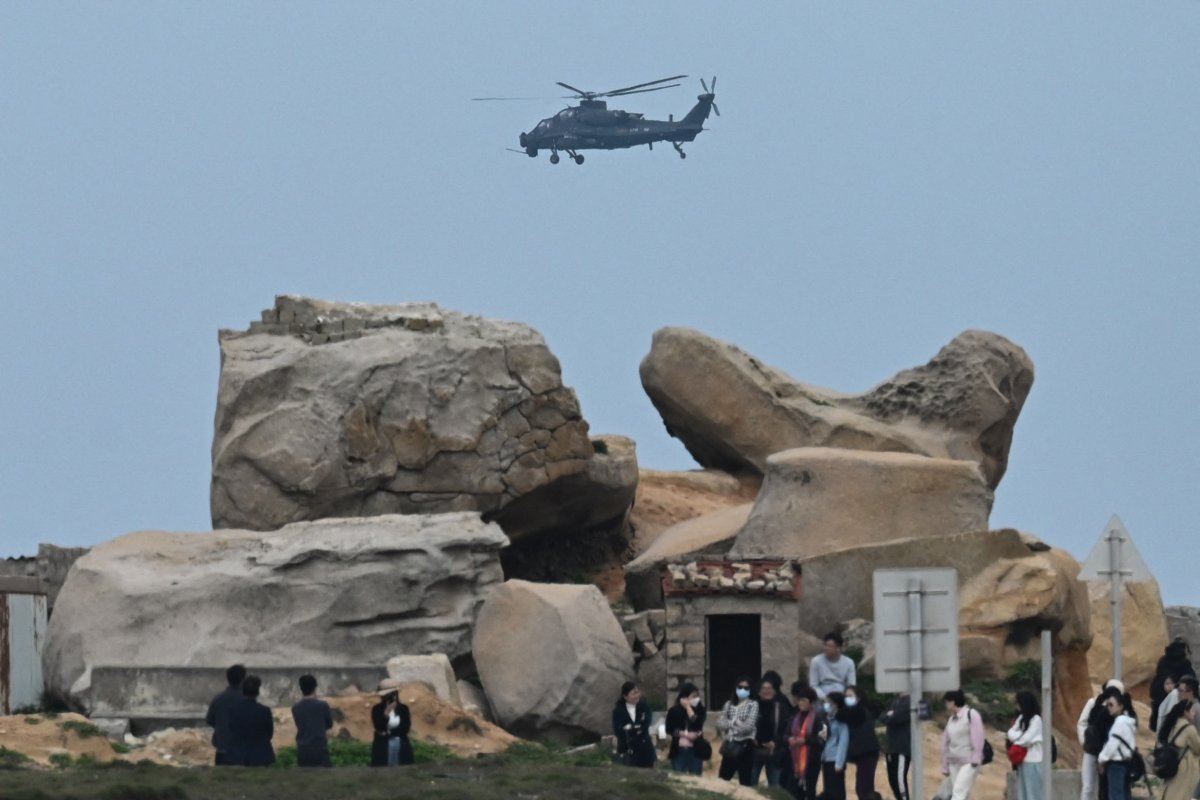 I'm talking about China's increased display of military force in Taiwan in recent years, which the Department of Defense (DOD) described as ballistic missile overflights, increased flights into Taiwan's self-declared air defense identification zone, and large-scale simulated joint blockades and simulated joint firepower, according to the Pentagon report outlines six scenarios that could prompt China to take military action.
However, that is Global times claimed in its editorial headlined: "China's military might only makes those with malicious intent feel 'threatened'" that it was the US that had provoked tensions in the Indo-Pacific region.
"Over the past year, the US military's actions have made it even clearer who the escalating threat in the Asia-Pacific region really is and what poses the greatest challenge to peace and stability in this region," the Chinese media company said.
Meanwhile, the Defense Department has budgeted more than $9 billion for the Pacific Deterrence Initiative, which aims to keep the Indo-Pacific region open. In addition, according to the ministry, the United States has sent "its most modern and powerful weapons systems" to the region.
Former Indo-Pacific Command chief Admiral Harry Harris warned this week that China could attempt to invade Taiwan within the decade. Meanwhile, Taiwan's President Tsai Ing-wen said earlier this month that peace with China was "the only option."
In his editorial from Friday he writes Global times also warned that "the real danger facing the United States lies not in the imagined challenge to its leadership position by China, but rather in its excessive interventions and the blowback that results from creating tensions and the risk of war on the continent "Scale."
Newsweek has emailed the Defense Ministry and the Chinese Defense Ministry for comment.
Unusual knowledge
Newsweek strives to challenge conventional wisdom and find connections in the search for common ground.
Newsweek strives to challenge conventional wisdom and find connections in the search for common ground.