Christian leaders are more LGBTQ-friendly than their church members
While some branches of Christianity are strongly associated with anti-LGBTQ values, this may not be the case for their actual religious leaders, experts say Newsweek what that could be.
This is the latest news from a recent study by Institute for Public Religion ResearchMore than 3,000 clergy who led congregations in the seven largest Protestant denominations were surveyed.
Christian leaders overwhelmingly supported laws protecting gays, lesbians, bisexuals and transgender people from discrimination in employment, public accommodations and housing. 90 percent of all denominations supported this.
The slight discrepancy in the data is due to the clergy of the American Baptist Church, who lagged slightly behind in their support rate at just 80 percent.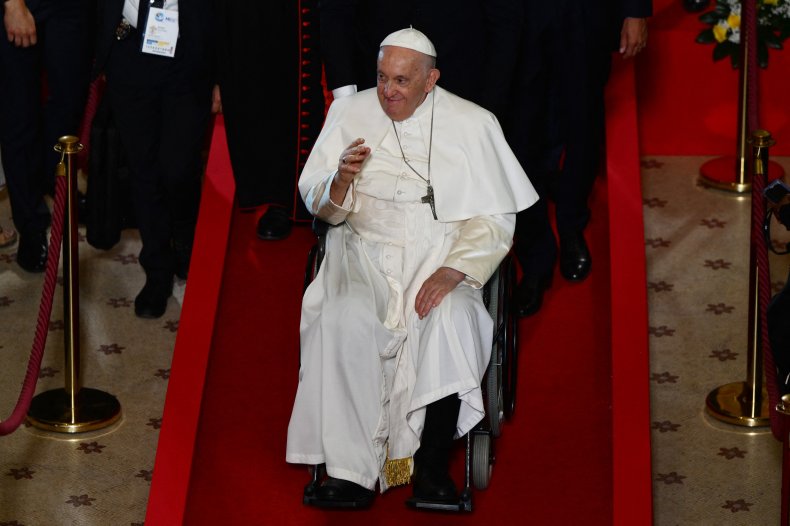 Still, religious leaders were far more likely to support anti-discrimination laws for LGBTQ people than their own churchgoers, who were only 71 percent in favor of the protections.
Region also played a role in Christian leaders' tendency to support protections for the LGBTQ community – only 86 percent of rural clergy supported the laws, compared to 93 and 95 percent of suburban and urban religious leaders, respectively .
This is perhaps not surprising, as large communities of LGBTQ people tend to congregate in large cities.
It may be that clergy in more populated areas are becoming increasingly close to gay and lesbian churchgoers and parishioners, but that does not explain the contrast between church leaders and their congregations.
Gay marriage is widely supported by Christian leaders
To take it a step further, Christian leaders also overwhelmingly supported same-sex marriage, with 79 percent in favor across all Protestant churches.
Slight differences were evident between different branches – for example, the United Church of Christ strongly supported gay marriage at 95 percent, while only 72 percent of United Methodist Church leaders supported it.
Perhaps the most striking difference once again concerned the American Baptist Church, which only supported gay marriage at 39 percent.
Meanwhile, only 72 percent of Protestant churchgoers supported same-sex marriage and only 52 percent of all American churchgoers supported same-sex marriage, although this was still a decline from their own religious leaders.
However, the trend doesn't just stop at Protestants. Catholic priests were also more likely to say they were more liberal than their congregations.
A report by researchers at Duke University found that only 28 percent of Catholic priests said their political views were roughly the same as those of the majority of their churchgoers.
Meanwhile, 53 percent firmly stated that they were more liberal than the majority of the community.
Exposure and education can play a role
Experts in the fields of religion and sociology have many theories about why Christian leaders differ so greatly from their congregants in terms of levels of LGBTQ support, and much of this may be due to disclosure.
Michael Rea, a philosophy professor at the University of Notre Dame, said Newsweek that clergy may be more likely to trust Bible scholars to interpret Scripture and its relationship to the modern world than the average churchgoer.
"Clergy in mainstream denominations are more likely than their parishioners to have theological and biblical training that exposes them to a broader range of interpretations," he said.
Jacqueline Hidalgo, a professor of theology and religious studies at the University of San Diego, also said Protestant clergy are far more likely to have college educations in their congregations.
"General trends in the U.S. over the last decade suggest that those who are college educated and have professional degrees tend to align with more liberal political positions in general, and that they tend to be more liberal on issues of gender and sexuality in particular are more liberal." Hidalgo said Newsweek.
While studying theology, aspiring religious leaders also come into contact with a variety of LGBTQ activists working on grassroots campaigns.
But it could also be a sampling bias in which those who choose a life of religious bondage are more strongly committed to certain values ​​that lead to greater support for LGBTQ communities, Hidalgo said.
"We could also consider the factors of empathy and humanistic concern that can compel many people to become clergy," Hidalgo said.