Christina Pushaw is leaving the role of press secretary and will serve on Ron DeSantis' campaign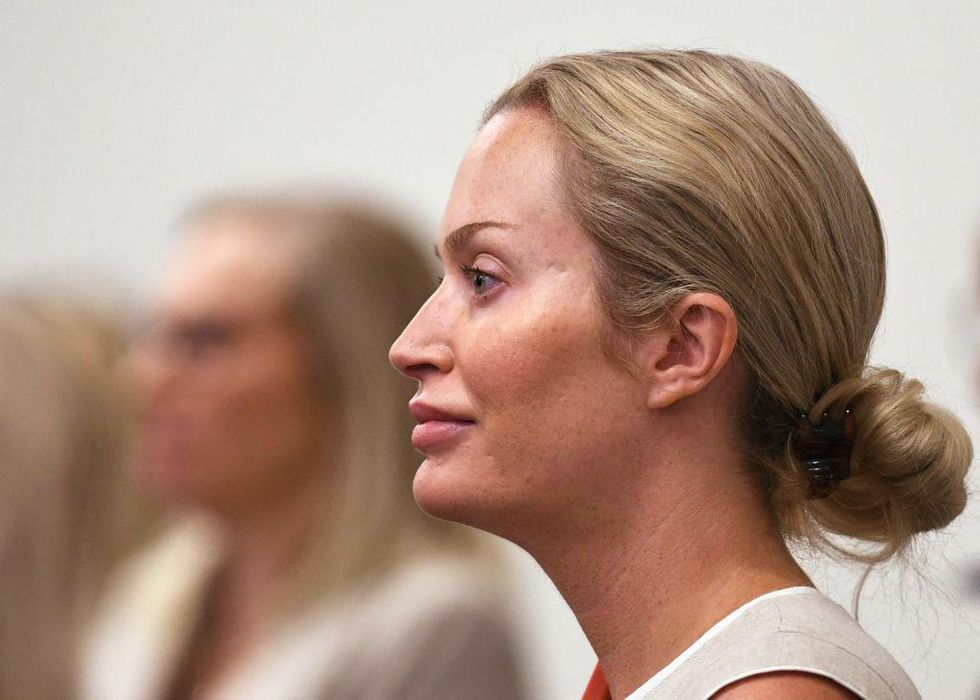 Christina Pushaw has resigned from her job as press secretary for Florida Gov. Ron DeSantis and will now serve as rapid response director for the conservative Republican governor's re-election campaign.
"Over the past 15 months, I have been blessed to work with the most dedicated and talented public servants in the country, inspired by the governor's courage, leadership and bold agenda," Pushaw wrote in a resignation Letter. "I thank Governor DeSantis, Chief of Staff James Uthmeier, and Communications Director Taryn Fenske for entrusting me with this responsibility. They have given me the leeway to respond to media narratives in direct and often unconventional ways, and allowed me to redefine that role for a leader whose actions speak for themselves."
Pushaw said that Daily Wire that she will begin her new role on Monday and that it will involve "Communication and Research."
Bryan Griffin, who served as deputy press secretary for DeSantis, will now assume the job of press secretary.
"It was an honor to work with and learn from @ChristinaPushaw," Griffin tweeted. "I look forward to serving @GovRonDeSantis and the people of Florida in this new role. As Christina has done so well, I will ensure that the governor's message is reinforced and that false narratives are debunked."
DeSantis, who has become an immensely popular right-wing figure, is currently seeking re-election during the Sunshine State gubernatorial campaign.
US Rep. Charlie Crist and Florida Commissioner of Agriculture and Consumer Services Nikki Fried are the most prominent candidates running in the state's Democratic gubernatorial primary. Earlier this year, US House Speaker Nancy Pelosi (D-Calif.) endorsed Crist.
Christian before served as Governor of Florida from early 2007 to early 2011 – he won the governorship as a Republican, then later lost an offer from the US Senate while running as an independent in 2010. 2014 Christ lost a Florida gubernatorial election while running as a Democrat.
"Now the gloves are off," Pushaw tweeted in reference to her job shift. Pushaw, who is known for being an outspoken critic of the media, told the Daily Wire that the comment was a bit "tongue-in-cheek," noting that she doesn't generally hold back when responding to the media.
"Traditionally, for a state employee, you don't have a lot of leeway," Pushaw said, according to the outlet. "But I've been really fortunate to have this leeway to react and debunk these false narratives for more than a year that I've been here."
"By the way, over the past 15 months I've really enjoyed working with the reporters who really want to get the facts and be fair about Florida and @GovRonDeSantis," Pushaw said tweeted. "Here I am calling out the bad guys, but there are still some good ones… and I see you."
https://www.theblaze.com/news/christina-pushaw-ron-desantis-campaign Christina Pushaw is leaving the role of press secretary and will serve on Ron DeSantis' campaign