Local
Church members rescue two girls from attempted kidnapping, Florida police say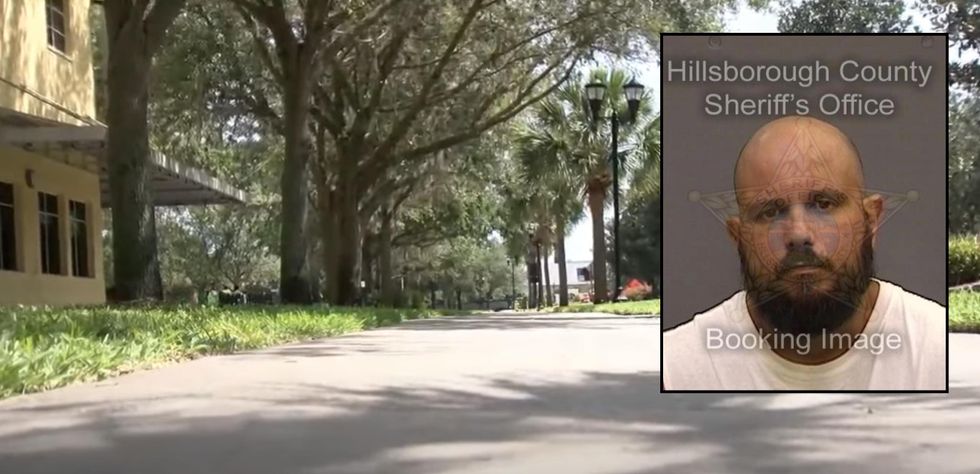 Two girls have been rescued from an attempted kidnapping by members of a Florida church according to to the Hillsborough County Sheriff's Office.
The harrowing incident happened just after 6 p.m. Sunday, when the two girls were exiting a restaurant at FishHawk Ranch, but were being followed by an unknown man.
The man was later identified as 37-year-old David Daniels, according to police, who said he told the girls he would "supervise" them when they left the restaurant.
"He didn't know those kids, and those kids definitely didn't know him." said Jessica Lang from the sheriff's office.
Lang said Daniels followed the two girls, who rode their bikes to a nearby church.
"At that point, he follows them out of the restaurant and starts hitting one of the kids on the head and continues to follow them," Lang said.
The girls went to a church to seek help, but the man followed them.
"Thankfully, these kids stuck together and rode their bikes to a nearby church and asked an adult for help," Lang said.
According to police, the man put one of the girls in a headlock. He allegedly told church members that they were his daughters, but they called 911 despite his protests.
One of the girls was able to say the words "Help us" to the parishioners.
"Members of this church have really worked to protect children who are not theirs," Lang continued. "They saw something was wrong and they saved these children."
When the police arrived, they were able to arrest the man in the immediate vicinity of the church. They accused Daniels of child molestation and false imprisonment of a child. He is being held in the Hillsborough County Jail on $104,000 bail.
Here's a local news report on the horrifying incident:

Brandon-Mann arrested for attempted child abduction in FishHawk

www.youtube.com

https://www.theblaze.com/news/church-child-abduction-florida-girls Church members rescue two girls from attempted kidnapping, Florida police say