Church sex predators told victims abuse was "God's will," Maryland AG says
Baltimore Archdiocese priests and other clergy have been accused of sexually abusing more than 600 children over a 60-year period, according to a harrowing report by Maryland Attorney General Anthony G. Brown's office, which added the number of victims is much higher as the staggering figure in the report.
The 463-page investigation, released by Brown's office on Wednesday, charges 156 members of the clergy, mostly priests, and some with dozens of victims apiece.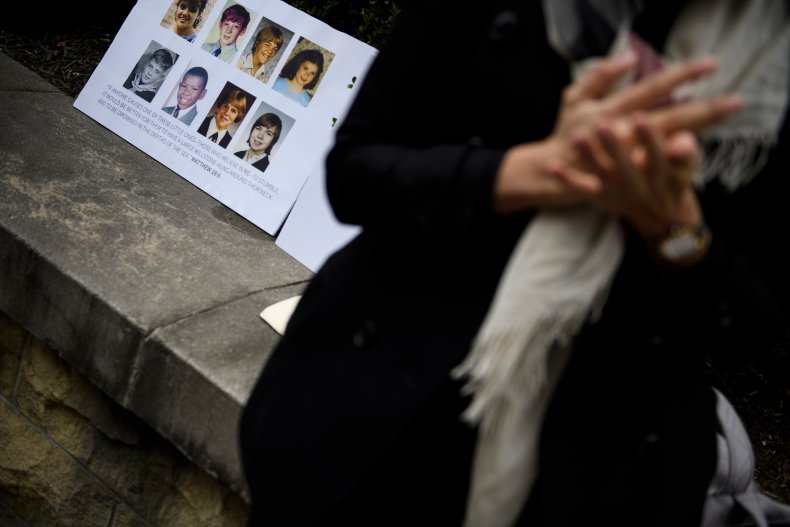 Joseph Maskell, a former chaplain at Archbishop Keough High School for girls, has been accused of molesting at least 39 children. He was transferred from two parishes for "disturbing behavior with children" before entering the all-girls school, the report said.
The Maryland Report is the latest in a decade-long history of sexual abuse that has plagued the Roman Catholic Church and cost the church billions of dollars. Hundreds of thousands of victims have come forward over the past decade, mostly in France, where one report says thousands of priests have sexually abused more than 200,000 children. In Illinois, there are concerns that over 1,000 reports of sexual misconduct by clergy have not been properly investigated.
One of the most chilling parts of the Maryland Attorney General's investigation describes how the perpetrators found and nursed their victims. Many told the children that the abuse was "God's will" and that no one would doubt a priest's word. Some threatened that the victim or the victim's family would go to hell if they told anyone.
Some of the information has been redacted from the Maryland report, including the names of church hierarchies involved in transferring or assisting accused ministers. Several parishes had multiple abusers, including St. Mark Parish in Catonsville, where 11 child molesters lived and worked from 1964 to 2004, according to the report.
"Archdiocesan leaders have repeatedly denied reports of abuse and have shown little to no concern for the victims," ​​the inquiry said. "They reassigned known abusers to other positions with equal authority and access to children. Their focus was not on protecting victims or stopping the abuse, but on making sure the abuse remained hidden at all costs."
news week emailed the Archdiocese of Baltimore Wednesday night for comment, and the church cited a letter from the Archbishop in response: Archbishop William E. Lori wrote a pastoral letter on Brown's report, describing the detailed accounts of abuse as called "shocking and soul-searing."
"For most, it's difficult to imagine that such evil deeds could actually have taken place," Lori said. "Surviving victims everywhere know the harsh truth: these evil deeds actually happened."
Brown urged all other victims to come forward by calling 410-576-6312 or emailing report@oag.state.md.us.
"We want to express our deep appreciation to the survivors who have shown so much bravery and courage by coming forward to tell their stories and share their experiences," Brown said on Twitter.
https://www.newsweek.com/church-sex-predators-told-victims-abuse-was-gods-will-maryland-ag-says-1792849 Church sex predators told victims abuse was "God's will," Maryland AG says