Clarence Dixon's last words before execution in Arizona
Clarence Dixon chided medical staff in his final moments before being executed in Arizona's first use of the death penalty since 2014.
Dixon, 66, who was blind and in declining health, died by lethal injection in Florence State Penitentiary for killing 21-year-old Arizona State University student Deana Bowdoin in 1978.
His death was announced late Wednesday morning by Frank Strada, an assistant director of the Arizona Department of Corrections, Rehabilitation and Reentry.
"The Arizona Supreme Court should follow the laws," Strada said shortly before his execution, according to The Associated Press.
"You have rejected my appeals and petitions to change the outcome of this process. I always maintain my innocence and always will.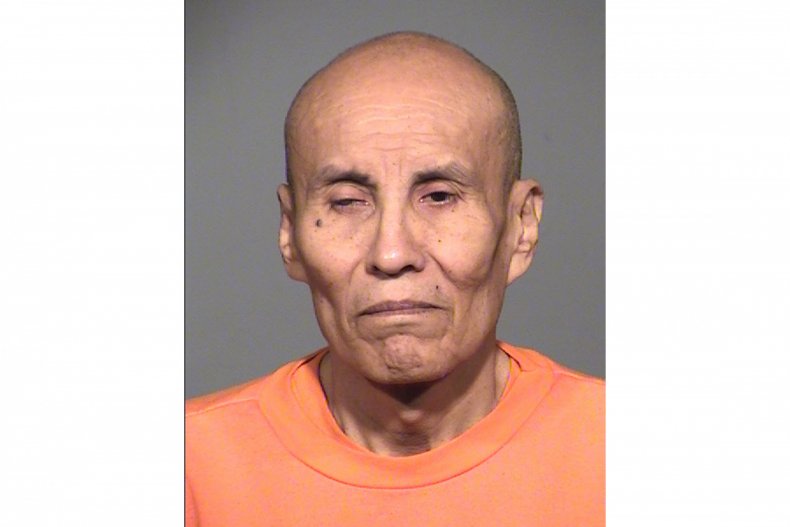 As prison medical staff placed an IV tube in Dixon's thigh in preparation for the lethal injection, he said: "That's really funny – trying to be as thorough as possible while you're trying to kill me."
The AP reported that the execution appeared to be following state protocol, but the medical team had trouble finding a vein to administer the deadly drugs. They tried Dixon's arms first before making a cut in his groin in an operation that took about 25 minutes.
Dixon's mouth stayed open and his body didn't move after the drugs were injected. The execution was declared over about 10 minutes after Dixon was injected.
Dixon was the first inmate to be executed in Arizona since the botched execution of Joseph Wood in 2014.
This is breaking news and will be updated.
https://www.newsweek.com/clarence-dixon-final-words-before-execution-arizona-1705869 Clarence Dixon's last words before execution in Arizona