CNN exec hits out at 'abusive' MSNBC contributor Jen Rubin after she slammed the station as 'a laughing stock'
A CNN executive took action against Washington Post columnist and MSNBC contributor Jennifer Rubin for attacking his network with a "reckless and abusive" comment in which he called CNN a "mockery" after two weeks ago a Trump City Hall.
"You are entitled to your opinion, but it is inconsiderate and insulting to call the thousands of CNN employees who work tirelessly around the world a 'ridicule' because they disagree with the merits of a single event… This is not an advocate of journalism. This is shameful." Matt Dornic, head of strategic communications at CNN Worldwide, wrote to Rubin in a scathing statement posted to Twitter.
rubies Editorial in the Washington Post attacked the newly branded CNN under CEO Chris Licht as "a laughing stock and a ratings loser" with no commitment to "real" journalism.
"If you're not a real journalist, then… could make a setting at the end former employees of a government that has lied constantly and treated MAGA Republicans with kid gloves to avoid losing access. You find yourself filling up for hours with panelists repeating the news someone else broke instead of bringing new information to your audience. "In other words, you end up with CNN of 2023, a journalistic laughing stock and a ratings loser," Rubin wrote.
CNN host CHRISTIANE AMANPOUR CALLS BACK BOSS CHRIS LICHT and offers TRUMP TOWN HALL a jaw-dropping rebuke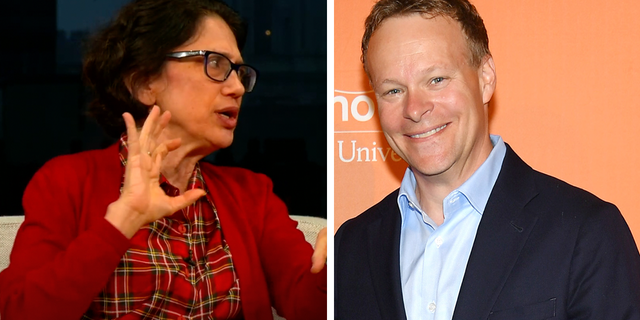 Dornic also dismissed the columnist's argument that the network's reputation was damaged by the hiring of analysts who used to work for the Trump administration.
"Neither of which is relevant to your argument as these commenters, along with dozens of paid contributors, have deviated in favor of a [news] Packages about expert position. In fact, today we send 30% more traditional news packets from our correspondents than we did a year ago," Dornic wrote.
"And with all due respect, someone who is paid by MSNBC shouldn't throw rocks at panelists and the attitudes of former WH volunteers," he retorted.
MSNBC hired former Biden White House press secretary Jen Psaki as a political analyst last year before giving her a gig as Sunday anchor this spring.
Liberals rage at CNN's 'disgusting' Trump Town Hall: 'This madness should be plucked out of the frigging air'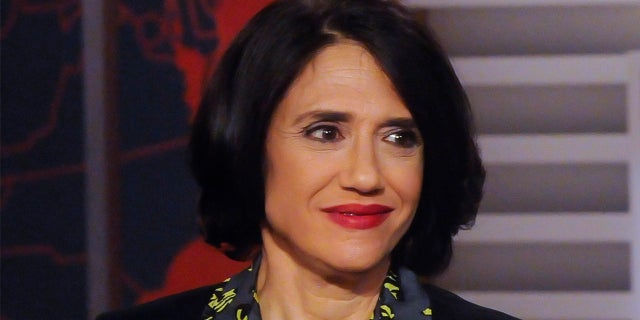 In her editorial, Rubin suggested that CNN's Christiane Amanpour might be a better fit to run the network after approaching her boss, Chris Licht, during a commencement address to Columbia Journalism School 2023 graduates.
In her speech, the veteran journalist said she confronted Licht with the polarizing town hall, which angered some CNN staffers.
"My management believes they did the right thing in serving the American people," she told the graduates. "I'm still disrespectful about having Donald Trump perform in this particular format."
Rubin echoed Amanpour's complaints, criticizing the broadcaster for being too lax about governing the former president. She also requested that Amanpour replace Chris Licht at the helm.
"Licht's alleged encouragement of Trump to 'have fun' and his refusal to acknowledge the fundamental flaw in portraying Trump in this way should disqualify him from running a major news outlet. Instead of Licht, the cable news network that created the medium of cable, "News might consider putting a real journalist at the helm of the organization," Rubin wrote.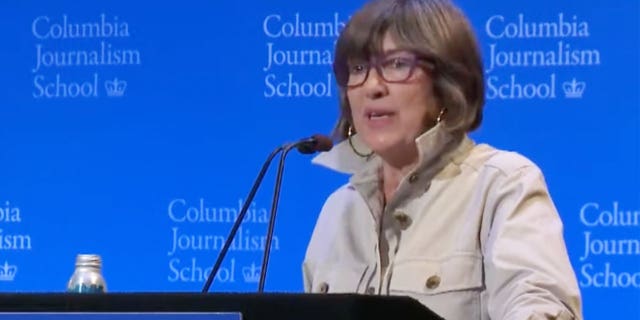 Dornic's testimony did not address Rubin's suggestion that Amanpour be hired for Licht's position.
Amanpour was not alone in her views on City Hall, which reportedly outraged other CNN staffers and prompted reporter Oliver Darcy to cover the backlash in the Reliable Sources newsletter.
"CNN and the network's new boss, Chris Licht, have faced a lot of criticism — both internal and external — over the event," Darcy wrote.
Several Liberal reporters and Democrats were also furious with CNN, calling City Hall "amazingly bad for the CNN brand."
CLICK HERE TO GET THE FOX NEWS APP
"The problem is a media establishment and a Republican Party dedicated to normalizing a radical and dangerous political figure. Applause and ratings are no more important than our democracy," tweeted The Bulwark writer and former CNN analyst Amanda Carpenter.