CNN's Alisyn Camerota wins leftist plaudits for grilling GOP lawmakers over why Texas can "protect the unborn embryo" but not "live, breathing 10-year-olds."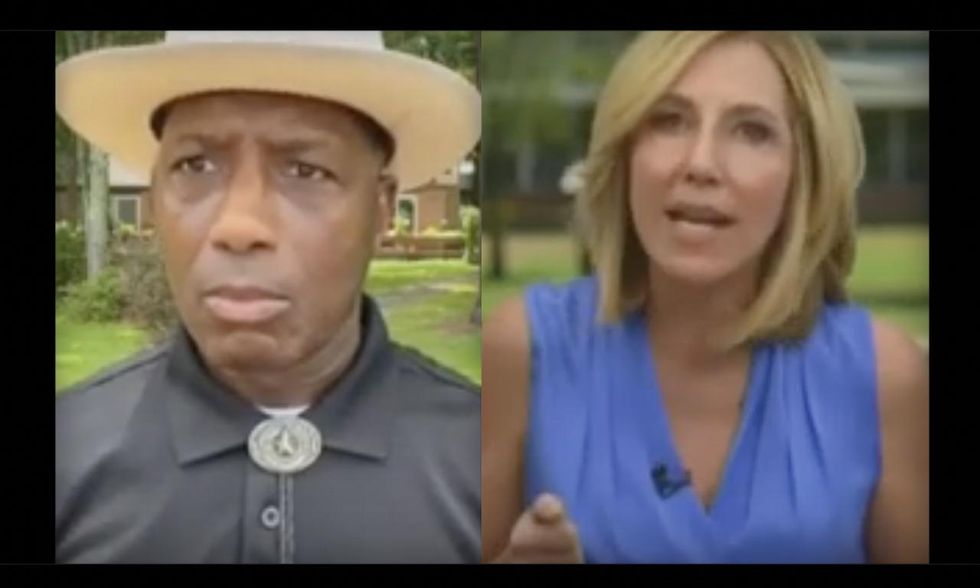 CNN's Alisyn Camerota is garnering leftist praise after she grilled a Texas Republican lawmaker about why his state can protect "the unborn embryo" through abortion restrictions, but not "living, breathing 10-year-olds" after the mass killing of 19 children in one Primary school in Uvalde on Tuesday.
what went down
Camerota and Victor Blackwell, anchors for CNN Newsroom, on Wednesday asked Texas State Assemblyman James White what the Texas legislature should do in response to the heartbreaking killings at Robb Elementary School.
After responding that lawmakers should let authorities conduct an investigation, and then going through the timeline of the atrocities, a visibly agitated Camerota White interrupted and hit lawmakers with a double "get caught" question that appears to support abortion rights and gun control at the same time entered .
"What we want to know is your solution," Camerota told White, adding that "we've all seen how quickly and creatively Texas — your local legislature — can act when it wants to … protect the unborn embryo." Why not act with this rapidity to protect living, breathing 10 year olds in this school behind me?"
Camerota continued in activist mode as she raised her voice and suggested to lawmakers, "Use the same blueprint you use for your abortion law, make wait times, make them have to return to the scene more than once, make them." have to answer questions. Why can't you protect living 10-year-olds?"
She was probably referring to the 2021 Texas law that would ban abortions as early as six weeks or as soon as a fetal heartbeat is detected; It also allows lawsuits against those who perform abortions.
What happened next?
White responded that "we have this thing called the Constitution," adding that authorities need to watch out for "these young men who, for whatever reason, are in a very disturbed emotional state. We need to look at our mental health system."
Blackwell interrupted White and asked for evidence that mental health played a role in the Uvalde massacre, telling him that Texas Gov. Greg Abbott said, "There is no known connection to mental illness from the NRA, They're a lifetime member – they say this was the act of a lonely, deranged criminal. There was no evidence of mental illness."
White argued that "disturbed" would indicate a mental health problem and that lawmakers would "look at everything".
But Blackwell – perhaps sensing that White was on the ropes – interrupted again: "Are you going to look at the guns?"
White said yes, adding, "We're going to look at the people who are committing these acts, we're going to convict them, and we're going to punish them."
An excited Camerota jumped back and said, "You can't judge him, sir. You can't judge him. He was killed. He was killed along with 19 children at the school behind me."

Alisyn Camerota asks GOP rep, "Why not protect living, breathing 10-year-olds?"

youtube

How did people react?
After word of the interview spread, leftists on Twitter loudly cheered for Camerota and for Blackwell:
https://www.theblaze.com/news/alisyn-camerota-abortion-gun-control CNN's Alisyn Camerota wins leftist plaudits for grilling GOP lawmakers over why Texas can "protect the unborn embryo" but not "live, breathing 10-year-olds."