Comedian Bill Burr Defends Scientology, Asks "Where Are The Bodies"
Comedian Bill Burr has attacked critics of Scientology for giving the religion "more shit than it deserves."
Burr defended Scientology in his last episode Podcast on Monday morning. The comedian made the remarks while discussing a recent trip to Sacramento, California – a city he noted had "a bad reputation" before recalling he worked at two bond offices and a Scientology buildings within three blocks of each other.
"Scientology, I don't know, am I crazy? I feel like it's getting more shit than it deserves," Burr said, before asking his audience what they "would do if they found out I secretly joined." followed by laughter.
"No, I think it's getting more shit than it deserves," he continued. "You know, as shitty as it is, as iconic as it is, I have a question: where are the bodies? Where are they?"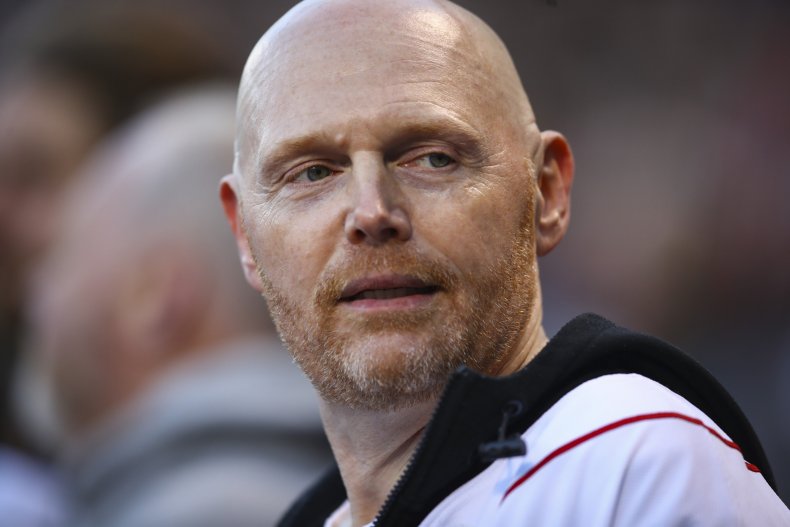 Burr went on to compare Scientology's alleged transgressions — which critics have accused of intimidation, harassment and fraud, among other things — and the history of the Catholic Church in which he grew up.
"As a former Catholic, I mean, we piled up bodies," he said. "We have pedophilia, we have torture, we have crusades. What do you have? Little mind control? [A] a bunch of pissed off sitcom stars?"
The comedian also likened critics of Scientology to those who "destroy Russia" for launching its invasion of Ukraine without considering related military actions by other "powerful" nations.
"I just don't see it – I don't see it," Burr said. "It's like people are ravaging Russia: 'Can you believe they invaded this country?' Yes, that's what powerful countries do, haven't you noticed?
"Don't you see any resemblance in what they're doing, and maybe another country that you might know a little better might have done something?" he added. "By the way, I don't tolerate that."
Scientology was founded by science fiction author L. Ron Hubbard in the 1950s. The church has come under fire in recent years after being publicly criticized by former members including actress Leah Remini, whose Emmy-winning documentary series Leah Remini: Scientology and the Aftermath ran on A&E for three seasons.
During Burr's 2014 Netflix stand-up special I'm sorry you feel this waythe comedian said he thought Scientology was "the dumbest shit I've ever heard in my life" when he first heard about it, before later concluding that his own religious beliefs made no "sense either " made.
news week contacted Burr's publicist for comment.
https://www.newsweek.com/comedian-bill-burr-defends-scientology-asks-where-are-bodies-1707567 Comedian Bill Burr Defends Scientology, Asks "Where Are The Bodies"