Comment: A birthday greeting to PG Wodehouse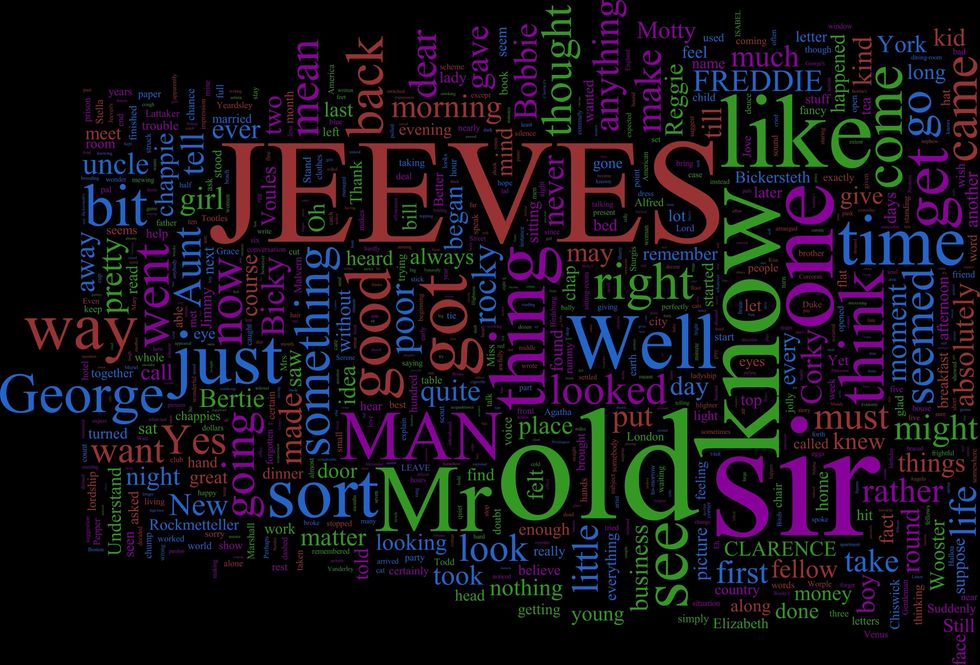 Sunday marks the 142nd anniversary of the birth of English humorist PG Wodehouse, who was born in Guildford, Surrey in 1881. I posthumously honor his genius by acknowledging the simile, that most enchanting of all comparative literary devices, which he used so cavalierly in his writings.
Admittedly, paying tribute to a master in your own currency is risky. It's like giving a rodeo clown a fashion tip that has more disadvantages than advantages. Could it be that I am missing the mark if I share Wodehouse's love of parables but not his consummate fluency with them? Perhaps.
However, I hope that this coincidence is as unlikely as Cher's "If I could turn back the timeSung as a high hymn. It's worth risking ridicule, if only to quickly encourage lovers of language and laughter, of fiction and frivolity, who have never read Wodehouse, to right this wrong.
Thus warned, I am not afraid, like a dinner guest who describes a talkative mountaineer sitting nearby as a social climber, thereby misleading everyone. Characters like the monocle-wearing Rupert Psmith, the amiably poetic Bertie Wooster and the wise man Jeeves, Bertie's trusted valet, never disappoints. I continue with my eulogy.
It would be just as inappropriate to think twice now as to hesitate about returning a rental car because of tire spikes. At best, it will bring a smile to remember the writer whose work was joy in itself. At worst, it will seem forgettable Amuse bouche before enjoying the sweetest plum (as Wodehouse was called).
Either way, I did my duty. I rise to this responsibility as confidently as a primary school candidate whose nemesis has drawn "Cymotrichy" in the first round, that Wodehouse will, as he always does in my heart, rekindle the love of the beautiful English language.
The writing is as clever as a Cambridge fox with a one-two punch, and it delivers gut-wrenching laughs as common as National Public Radio fundraising appeals. When you turn the pages, worldly problems disappear like wet corduroys. It's simply the most fun you can have reading a book. Plum herself must have giggled as she typed.
In the end, it is only a testament to his greatness that Wodehouse falls short of Wodehouse's masterful standard of comparison. It's more embarrassing than unforgivable, like listening to Bach's "Toccata and Fugue in D minor"with Europe"the final Countdown" in the opening notes.
Amateur parables aside, English author Evelyn Waugh says it best: "Mr. Wodehouse's idyllic world can never be boring. He will also free future generations from captivity that may be even more burdensome than our own. He created a world for us to live in and enjoy."
That's exactly right and, given that selective noise-canceling headphones are good value for money, it's no small feat. Happy birthday, Plum.
Mike Kerrigan is an attorney in Charlotte, North Carolina.