Comment: We look into hell through our phones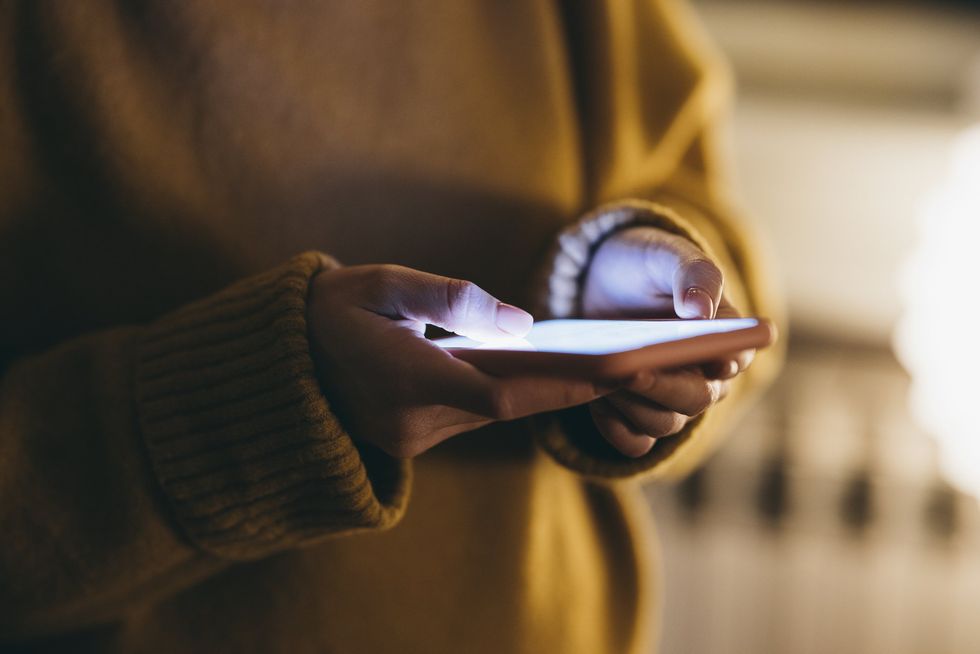 The horror of last week was so profound and pervasive that it penetrated to the bone. The recent war between Israel and Gaza shows the possibilities of revenge and propaganda in the digital age. It burns images into the human psyche that can no longer be forgotten.
However, I implore you: put the phone down and stop watching. I suppose there's an argument that we can't turn a blind eye to evil, but often that argument is put forward by people who want to make revenue per click.
Over the weekend I tried to understand what was happening journalistically and to distinguish facts from rumors. I've seen videos that I hope no one else will ever see. There comes a moment when the desire to be informed becomes blood burning.
When I was 18, I lived in Israel during the second Intifada. It was shocking. I toured the remains of a bus in Jerusalem that had been blown up by a suicide bomber earlier in the day. What remained was the bloodstained carcass of the bus. Luckily we didn't have smartphones to broadcast the scene to the world. Instead, it existed in a moment, seared into the memories and nostrils of the witnesses.
Digital war is now our reality. This is real-time combat footage, unlike anything we've seen before. To be fair, it didn't start in Gaza and southern Israel. Former fans of the now-defunct website LiveLeak watched horror videos from the wars in Iraq and Afghanistan for years. The last two years of Russia's invasion of Ukraine have produced seemingly endless videos of drone warfare and hand-to-hand combat. It seems like a GoPro is standard equipment for soldiers around the world. Why are we drawn to these horrific glimpses of bloodshed? Is our modern life so boring that we are drawn to horror like moths to a flame?
In the digital world, safe and secure in Western opulence, we can watch macabre videos over breakfast. This is bad for our souls. Watching this violence touches us on a spiritual level. I know it's a discussion about spirituality forbidden in tech journalism, but it's as real as algorithms and AI. It is essential for humans to protect themselves from evil – and that is pure and pure devilish.
We now have ubiquitous footage of the spectacle. At this point, watching more of it is counterproductive. They don't absorb news; You watch snuff films. Either you are on the side of the Israelis or the Gaza Strip, or you are simply horrified by images of lifeless bodies. There is nothing else to find out. You can follow the news without watching videos of dead children.
I have friends who live in Israel and I am afraid for them. Anecdotally, I'm told that many Israelis refuse to watch any more videos. Instead, they pray and spend time with their families. I also understand that I am an American and am concerned that my country is being drawn into another war in the Middle East that has nothing to do with our citizens. After 9/11, our leaders pushed with righteous fury for a war that brought us death, debt, and degeneration. I won't fall for it again.
Be prepared. We are in uncharted waters and the digital weapons built by tech monsters are being unleashed. You will see algorithmic manipulation, bot armies, AI photos, signal jamming, propaganda and counter-propaganda. The first casualty of war is always the truth. You should be very careful about sharing or believing much of the information coming out of the war zone in the coming weeks.
Better yet, turn off your phone, spend time with your kids and spouse, go outside, play with your dog, literally anything but be a powerless spectator to the apocalypse.