Comment: While Ibram X. Kendi's ex-colleagues turn against him, the higher school should turn against his ideas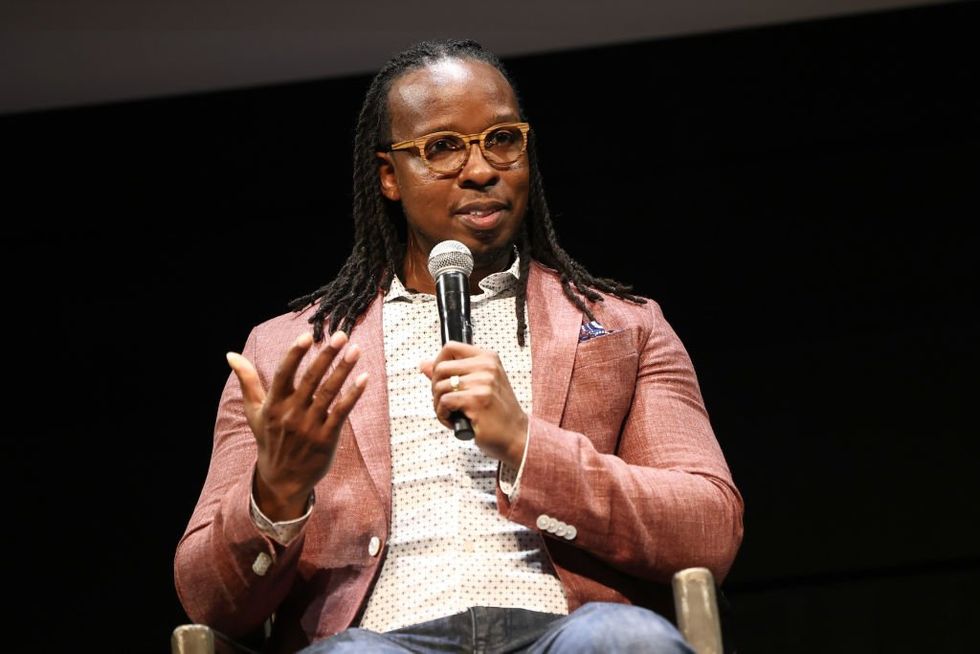 Are layoffs racist or anti-racist?
Professor Phillipe Copeland of Boston University would like to know. If news broke Professor Copeland said that Ibram's Center for Antiracist Research are 'anti-racist.'
Kendi has to explain it too – and remember: neutrality is not an option.
Professor Copeland is not the only former colleague to turn against Kendi. The outgoing lecturer heads the center's policy office criticized the original decision to give him "millions of dollars and so much authority." The former assistant director of narratives (and yes, the center also had an assistant director of narratives) said she found the center "exploitative and other teachers experienced the same and worse."
In another comment, Copeland accused others of "sitting at the feet of a 'master' who gives answers in exchange for deference." They are confusing celebrity with solutions. This is a 'chosen one' theory of change."
While this criticism is partly directed at the university, it is also clearly aimed at Kendi, suggesting that he is what his critics have long claimed: a self-promoter elevated to a role for which he is unsuited .
Last year, Glenn Loury, a professor at Brown University, offered a more blunt assessment of Kendi in a conversation with Columbia University linguist John McWhorter: "I am outraged by the deification of lightweight mothers with empty suits and empty heads." like Ibram X. Kendi, who couldn't carry my book bag, who didn't read… damn thing. If you asked him what Nietzsche said, he would have no idea. … He is a dubious, superficial lightweight in an empty suit. He's not our equal, not even close."
The popularity of this mediocre thinker has always been breathtaking. He has ordered Up to $40,000 per talk and millions in donations, including a $10 million gift from Twitter founder Jack Dorsey. What happened to all that money?
Those of us who lived through the moral panic that made him (and Robin DiAngelo) famous in 2020 could be forgiven for enjoying a moment of schadenfreude as his ideological comrades-in-arms turn their own arguments against him. It's an understandable joy after those of us who have always been against racism still had to go through all those workshops, trainings and committee meetings. We watched as our institutions issued diversity statements and inclusive language guides, insisted on curriculum changes, and announced new anti-racist initiatives, suggesting that racism lurked around every corner.
To be fair, Kendi can't be held personally responsible for any of this, even if he took full advantage of his moment. While the complaints about him and the firings are personal for his former colleagues, we should all be more concerned about what he represents. Its rise and fall are irrevocably tied to a fervor fueled by pandemic fears that is sweeping through the American academy, seeking to remake it in the ways of one or two thinkers—a damnable abdication of responsibility for that intellectual capacity and commitment to free and open research aimed at the truth that should characterize science.
Let's hope that the decline of Kendi's center is another sign that we have reached the "peak of awakening" and the tide is turning some have recommended?
Texas and Florida are dismantling the diversity, equity, and inclusion bureaucracies that colonized their universities, and public institutions in Arizona, North Carolina, Wisconsin, Georgia, and elsewhere have stopped using DEI statements in hiring.
Meanwhile, legislatures in Tennessee, Ohio and elsewhere have created academic centers dedicated to civic education and free expression. The U.S. Supreme Court has ruled against race-based college admissions. There are even some Proof that the number of cancellations on US campuses is decreasing.
These are small glimpses of freedom against the backdrop of the intolerance and ideology that still dominates our colleges and universities. These institutions are still overpopulated by those who would describe themselves as liberals, progressives, or leftists. They have allowed too much of the ideology that Kendi represents to become embedded in them. And looking to the future: survey data suggests that the next generation of college professors are already primed for even more intolerant behavior.
But the downsizing of Kendi's center shows that things can change. As he and his former allies engage in power struggles, we should move past them and continue to build on the reforms they have begun.
Kendi famously and perversely claimed, "The only cure for racial discrimination is anti-racist discrimination." The cure for Kendi's supposedly anti-racist ideology is to ignore this harmful binary and cultivate institutions dedicated to truth and freedom and based on merit, fairness and equality based.
Steven McGuire is the Paul & Karen Levy Fellow for Campus Freedom at the American Council of Trustees and Alumni. Follow him on X at @sfmcguire79.