Commentary: What to do when diversity, equity and inclusion disappear?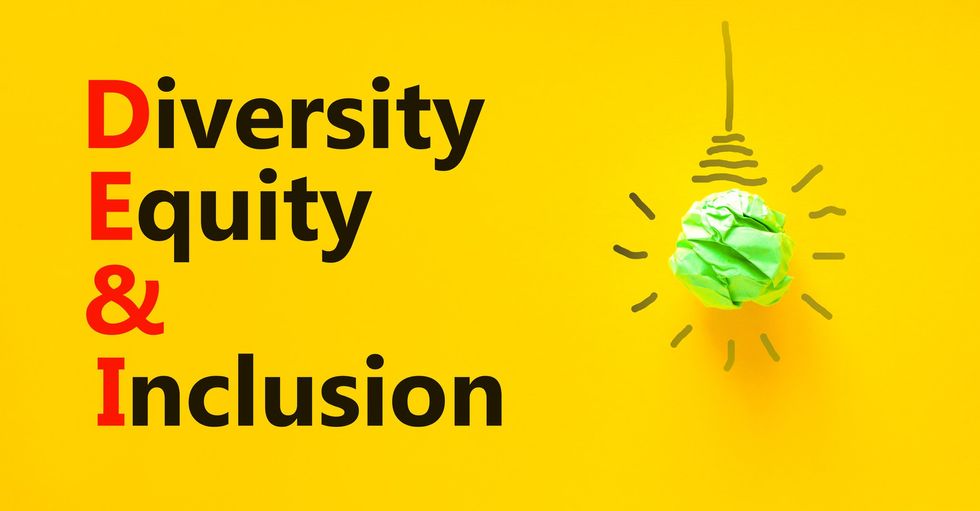 Progressive faculty members in Texas are threatening to make the Lone Star State even lonelier. A Opinion poll The study, conducted by the American Association of University Professors — a reliable barometer of left-wing views on campus — surveyed 1,900 Texas faculty members for their opinions on campus reforms that have already been passed or are being considered by the state legislature. The most important of these is Senate Bill 17, which was signed into law on June 14 and will take effect in January. The law prohibits diversity, equity and inclusion programs at the state's public universities.
Not surprisingly, some faculty members don't like that prospect. DEI has been the lifeblood of racial policy in higher education for nearly a decade, and SB 17 promises to drive a stake through the vampire's heart. So what are die-hard Texas DEI fans planning?
According to the AAUP survey, 57% of Texas faculty say they want to leave the state. Almost a quarter are already looking for another job. And 63.3% of respondents are telling teachers in other states to avoid positions at colleges and universities in Texas.
Swallowing this margarita may require several salt licks. Finally, the 1,900 faculty members who responded may not represent the views of the Texas faculty as a whole. The University of Texas at Austin alone has more than 3,000 faculty members, and there are more than 54,000 faculty members nationwide. AAUP survey respondents likely represent the working-class side of the spectrum.
Whatever the case, it must be good news for the good people of Texas that so many of these educational well-poisoners are ready to pack their bags. When I spoke to people who supported SB 17 before it passed, their focus was on curbing DEI indoctrination. I have never heard anyone suggest that the bill would actually drive the miscreants out of the state.
Of course they haven't left yet, at least not in significant numbers. I fear that many of the cohort I will be leaving will change their minds. American higher education is currently facing declining enrollment and large budget deficits. Small colleges are closing, and some large universities are cutting programs and faculty positions. Additionally, the flood of DEI administrator positions, largely funded by COVID-19 rescue dollars, has peaked, and the market is now flooded with former diversity deans and the like.
So where does this leave SB 17? Objector go? Here in New York City, we live in our penthouses and luxury hotels with undocumented immigrants enjoying our "sanctuary." Our local universities may feel deep compassion for faculty refugees from Texas A&M, Sam Houston State and UT Dallas, but where could we house them?
Even before the US Supreme Court ruling in June Students for Fair Admissions, Inc. v. Harvard and the University of North Carolinathat struck down racial preferences in college admissions, five states had passed laws banning DEI funding: Florida, North Dakota, South Dakota, Tennessee and Texas, while 18 others Corresponding draft laws were pending. Details vary from state to state, but a faculty member who wants to leave Texas for a job at a university more amenable to DEI programs has a limited number of options.
Even some of the states that have not outright banned DEI programs have restricted some of the ways DEI can be used. In May, for example, Idaho banned diversity statements in public college hiring. What's a Texas DEI hard to do when applying for a job at Boise State? How do you convey your support for Art Nouveau Racism when you can't directly say you care?
All of this makes me think that public universities in Texas should create a program to support those who really want to go. The "Go, Exit, Take Off, Untrouble Texas" program could subsidize U-Haul truck rentals and help with resume writing.
An alternative, of course, would be for disillusioned academics to consider changing careers. Opportunities appear to be plentiful in areas where DEI commitments are still considered career benefits. For example, the US Armed Forces participate extensively in DEI training, as do the Border Patrol and the US Forest Service. Finding the right position to preach the importance of diversity, equity, and inclusion should be a top priority, along with convincing Americans that our country is inherently oppressive.
It's not like Texas is in a hurry to see you go. It's just that your talents could be put to much better use elsewhere. Think of the hundreds of miles of desert where there are currently no diversity trainers at all.
Peter Wood is president of the National Association of Scholars.