Company that denies overworked employees a raise while taking a bonus sparks anger
The internet has slammed managers for refusing to give a hard-working employee a raise despite doing the work of two people while lining their own pockets with a raise and bonuses.
Reddit user u/ubermick shared a post on the 2.3 million member r/ChoosingBeggars group that included a glowing performance review that, while recognizing the employee's hard work, also dismissed any hope of a raise.
In the post, the employee also noted his frustration at managers getting a 10 percent raise. It clearly struck a chord, garnering more than 19,700 likes since it was uploaded on Monday 23rd May.
The review, which can be read here, reads: "Looking forward, we believe your skills and work ethic make you an integral part of our success and we can look forward to another excellent year with you as part of the team hardly expect.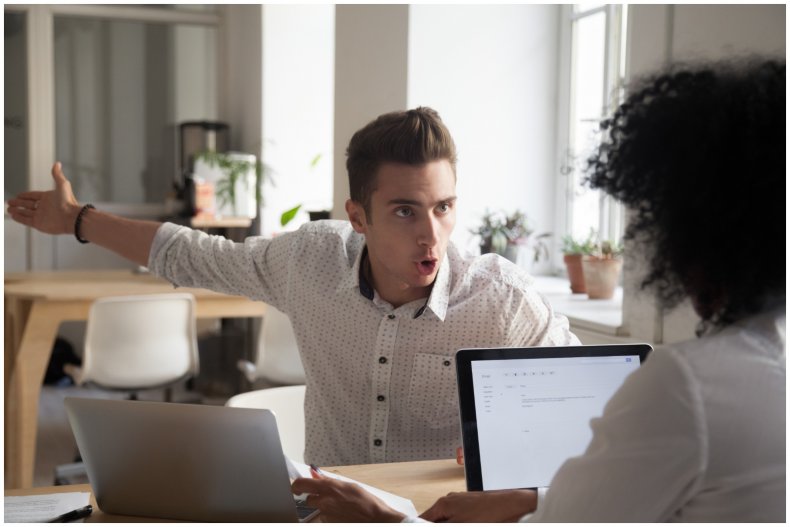 "In addition to your Senior Designer responsibilities, we would like you to continue to assume the Marketing Manager responsibilities until we are able to fill the position, which we plan to do in the third quarter of next year. Leadership has also identified several new ideas for new projects that we would like to discuss with you when you return from vacation in June.
"As I'm sure you know, the COVID-19 pandemic has impacted businesses around the world and ours was no exception. As a result, there are currently insufficient funds in the budget for fiscal year 2023 for employee salary increases or bonuses.
"While we understand this may be disappointing, we know that not all rewards are financial and that you will continue to find working here fulfilling and allows you to grow personally and professionally.
"Our policy of enabling employees to work remotely continues through the first two quarters and our benefits package remains extremely competitive at a time when many companies are making savings. As we have overcome the pandemic, we feel that we will be stronger than ever."
According to a 2022 OnePoll survey of 2,000 Americans, 65 percent of respondents said they would stick with a job with an ungrateful manager if their peers and peers recognized their work. But it also found that 46 percent had left a job because they didn't feel valued.
Unsurprisingly, many commenters shared their views on the message, with many slamming the managers and some even encouraging the user to quit his job.
One Reddit user said, "Well, the performance review provided some great resume writing, which we assume you did as soon as you received this memo."
Another added: "Best time to go. My company was struggling a lot due to Covid but still gave everyone but one fitter who has only been here a month a 7 to 12 percent raise."
A third commenter wrote, "'Not all rewards are financial.' Right."
news week asked u/ubermick for a comment.
https://www.newsweek.com/company-denying-raise-over-worked-staff-while-taking-bonus-sparks-fury-1710467 Company that denies overworked employees a raise while taking a bonus sparks anger