Concerned that public health officials have lost public trust, former NIH director Francis Collins is proposing the creation of a new government agency to counter "misinformation".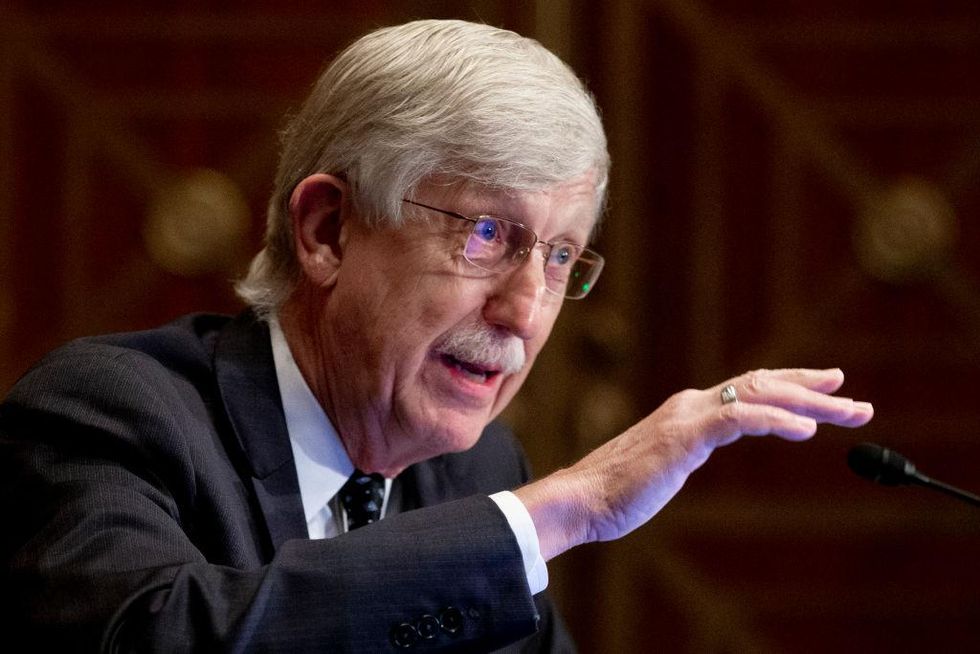 Former director of the National Institutes of Health, Dr. Francis Collins recently said his biggest mistake during the COVID-19 pandemic was not communicating to the public how government recommendations on everything from masking to vaccinations are constantly changing.
"The most important thing I know I didn't do, and I don't think a lot of the communicators did, was say, 'This is an evolving crisis. That will change every time we've made a recommendation, whether it's about social distancing or wearing masks or vaccines," Collins said Sept. 16 at a gathering for the 21st Health Coverage Fellowship, sponsored by Babson College in Wellesley, Massachusetts "And we lost their trust because of it."
Collins, who now serves as the White House science adviser, suggested to journalists that a new government agency may be needed to improve communications and combat "misinformation," according to health news website STAT. provided excerpts of his statements.
He hailed the work and "unanimity of the scientific community" in the early days of the pandemic, which he credited for "trying to ensure that no stone was left unturned to develop vaccines, therapeutics and diagnostic tests that could save lives." we lost every day."
Referring to the "staggering" speed of mRNA vaccine development, he lamented that millions of Americans have refused to get vaccinated against COVID-19 because they distrust health officials.
"We had this remarkable experience with the mRNA vaccines where you went from knowing the viral sequence to designing the mRNA vaccine to injecting the first patient in a phase 1 study 48 hours to 63 days later – just breathtaking at its speed… And I never dreamed that six months later, when anyone who wanted the vaccine could get it, 50 million people weren't and still aren't [vaccinated]' Collins said.
He continued, "The Kaiser Family Foundation estimates that well over 300,000 Americans lie in graveyards today because of misinformation, doubt, suspicion and suspicion that led them to say, 'This vaccine is not safe for me.' How did this happen? I never saw that coming. And the consequences of that are all around us now. And it goes on. We're still losing 400 people a day, many of whom aren't vaccinated yet."
He attributed widespread distrust of the government to a failure to "convey scientific information in a persuasive manner."
"Basically, we have been dramatically outplayed by lies and conspiracies on social media. We should have had our own version of flooding the system with truth instead of completely flooding the system with lies," Collins said. "Some people I've spoken to have said, 'You know, every lie, every conspiracy about COVID, whether it's the chips in the syringes or whether it's going to make you sterile, every one of them was predictable.' We should have immunized people against that beforehand, because that's what happens in a situation like this."
Looking ahead, he suggested the government should take official action to counter "misinformation."
"Maybe we need a communications corps for the United States," he suggested. "I am deeply concerned that confidence in science has taken a significant decline and that really puts us in a very bad position for what's next: the next pandemic, polio, certainly climate change."
Collins' leadership at the NIH over the course of the pandemic has been controversial. He and his subordinate Dr. Anthony Fauci has been faced with questions about her role in supporting gain-of-function research – studies that genetically modify pathogens to become transmissible among humans to study how a virus can evolve in nature. In 2011, he and Fauci co-authored an op-ed in The Washington Post defending the practice.
In 2014 and 2019, the NIH approved at least two separate grants to the nonprofit group EcoHealth Alliance to study bat coronaviruses in China. These grants funded gain-of-function research studies that focused on a hypothesis that COVID-19 originated in a research-related laboratory accident in China.
Collins has repeated denied that NIH has ever funded gain-of-function studies on coronaviruses "that would have increased their transmissibility or lethality to humans." He has also coordinated with others prominent scientists and public health officialsincluding Fauci to discredit the lab leak theory.
https://www.theblaze.com/news/former-nih-director-francis-collins-reveals-his-biggest-pandemic-failure-and-it-s-not-what-you-think Concerned that public health officials have lost public trust, former NIH director Francis Collins is proposing the creation of a new government agency to counter "misinformation".