Congressman angers fellow Democrats Tlaib and Bush over comments on Hamas attack
New York Congressman Ritchie Torres rebuked a handful of his fellow House Democrats in a statement on Sunday for what he said were "disgusting" comments on the Israeli-Palestinian conflict.
On Saturday, the Palestinian militant group Hamas launched an unprecedented attack against Israel, killing more than 1,100 people and leading to a "complete siege" of the Gaza Strip by the Israeli military. The White House has said it "unequivocally condemns" the attack, and President Joe Biden said Sunday that the U.S. will send additional help to Israeli forces fighting Hamas.
Other prominent Democrats and Republicans also insist on the US position as an ally of Israel. But some House Democrats have come under fire for their response to the conflict, including Congresswoman Cori Bush of Missouri, who released a statement Saturday calling for an "immediate ceasefire and de-escalation" of the conflict.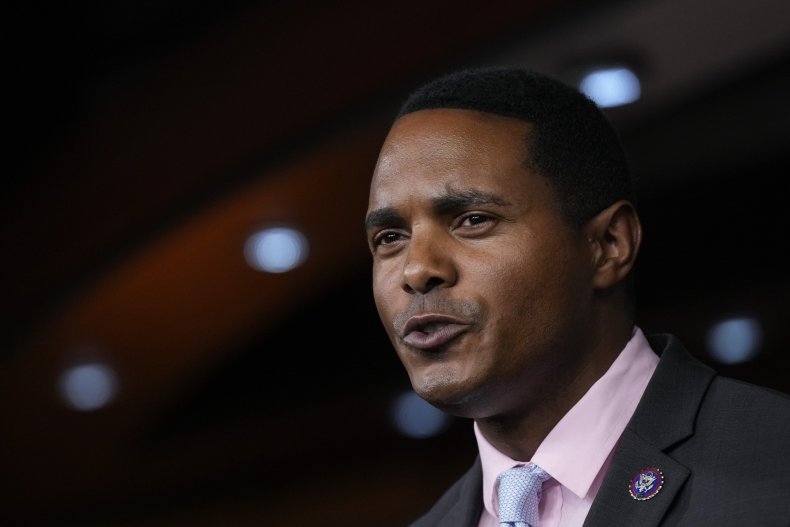 "Our immediate focus must be on saving lives, but our ultimate focus must be on a just and lasting peace that ensures security for all in the region," Bush wrote. "Human rights violations do not justify further human rights violations, and a military response will only worsen the suffering of Palestinians and Israelis alike."
"To achieve a just and lasting peace, we must do our part to end this violence and trauma by ending the U.S. government's support for Israeli military occupation and apartheid," she added.
Rep. Rashida Tlaib, a Michigan Democrat and a frequent outspoken critic of Israel's treatment of Palestinians, released a statement on Sunday also calling for peace and "lifting the blockade, ending the occupation and dismantling the apartheid system that has oppressed the creates dehumanizing conditions that can lead to "calls for resistance."
"Failure to acknowledge the violent reality of life under siege, occupation and apartheid makes no one safer," Tlaib added. "We cannot ignore the humanity in each other. As long as our country provides billions in unconditional funding to support the apartheid government, this heartbreaking cycle of violence will continue."
Torres, in a statement shared with Jewish Insider reporter Marc Rod, tore apart Bush and Tlaib's comments and reiterated his support for U.S. aid to Israel.
"US assistance to Israel is and should be unconditional and never more so than in this moment of critical need," Torres wrote. "Congress must act decisively to provide Israel with everything it needs to defend itself in the face of unprecedented terrorism."
"A disgrace to anyone who glorifies the largest one-day mass murder of Jews since the Holocaust as 'resistance,'" Torres added. "It is reprehensible and disgusting."
New Jersey Democratic Representative Josh Gottheimer, too replied to Bush and Tlaib's comments, telling Jewish Insider"It infuriates me that Israelis, while cleaning the blood of their family members shot in their homes, believe that Congress should cut off U.S. funding to our democratic ally and allow innocent civilians to suffer."
Newsweek emailed Bush and Tlaib's offices Monday afternoon seeking comment.
Torres also spoke out Sunday against a pro-Palestine rally hosted by the New York branch of the Democratic Socialist of America (NYC-DSA), saying that the organization "revealed itself for what it really is: "An anti-Semitic stain on the soul of America's largest city." The governor of New York, Kathy Hocul, a Democrat, also criticized the group.
Over 1,000 supporters took part in the rally, Politico reported, chanting during the march: "Resistance is justified when people are occupied." A pro-Israel rally also took place in Manhattan at the same time. New York is home to the largest Jewish population outside of Israel.