Cops release CCTV images of beauty they say stole art masterpiece
Police officers in Germany have released CCTV images of a "striking" brunette who stole a prized 1561 oil painting by Pieter Aertsen from a museum.
The brazen robbery was carried out by the as yet unidentified woman at the Bielefeld Museum Hülsmann during an exhibition on April 27.
The woman was described in reports as "conspicuous".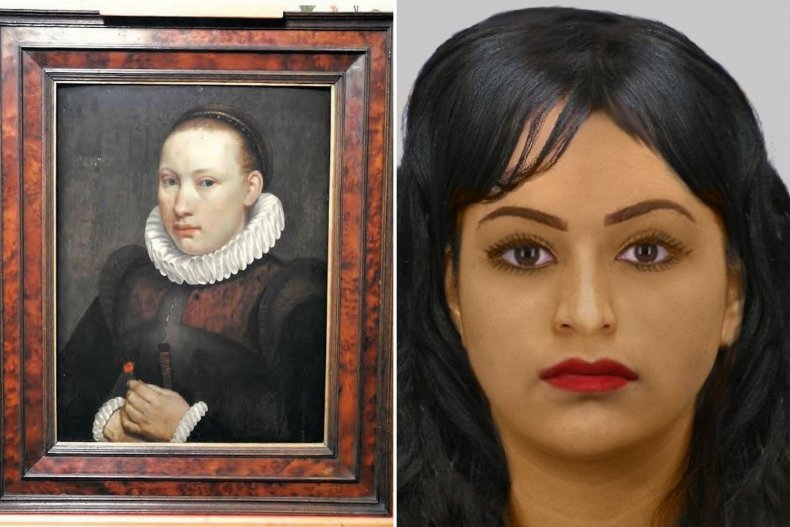 As seen in a newly released CCTV image, she wore a bright red jacket, form-fitting black trousers, high heels and what appears to be a wig.
Witnesses who asked the woman for directions told police she spoke High German with a pronounced lisp.
It was last recorded by CCTV at around 4:55 p.m. local time. The theft was noticed around 5 a.m.
It was initially reported that the woman carried the painting away in a dark A3 folder, but investigators now say that was not the case.
A police spokeswoman told local media: "Whether she was carrying it under her briefcase or in a large purse is not entirely clear and is under investigation."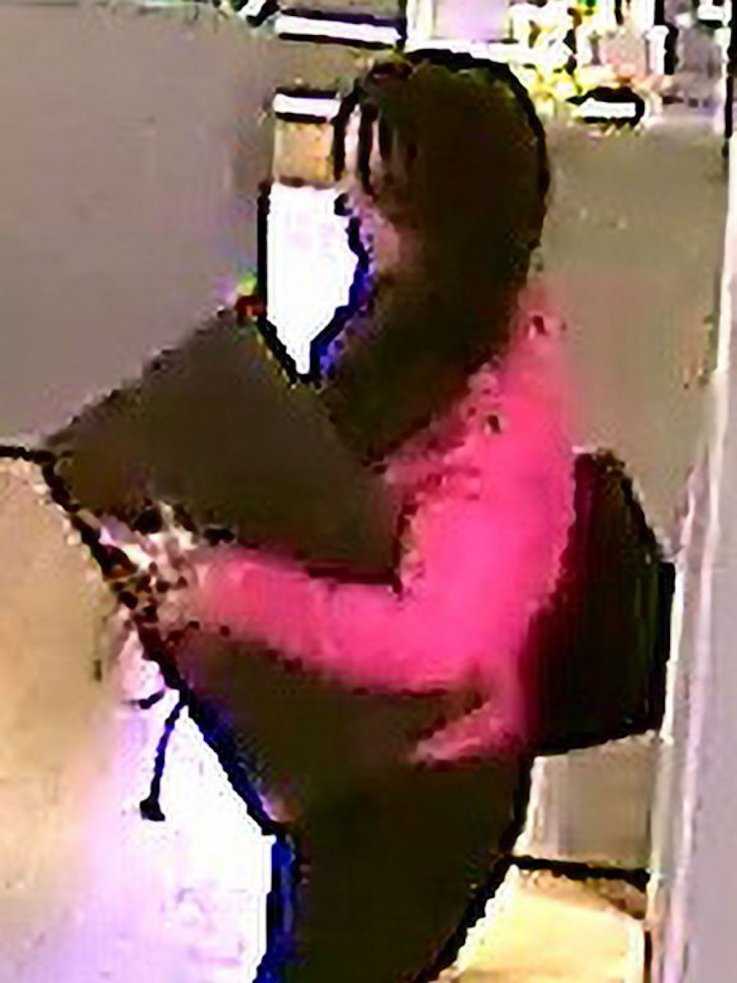 A CCTV image of the suspect who police say stole a masterpiece by 16th-century Dutch painter Pieter Aertsen.
Police Bielefeld/Zenger
Cops initially estimated the woman's age at 22 to 28 years, but have now determined: "She may have optically reduced her real age by using make-up."
Police also provided an artist rendering showing the woman with carefully applied makeup and long dark hair, as well as brown eyes and thick red lipstick.
The work she stole is titled "Portrait of a Young Woman" and measures 35.8 x 46.7 centimeters (14 x 18 inches).
It was made in oil on panel by the Northern Mannerist and Amsterdammer Pieter Aertsen (1508-1575).
Aertsen, known as Lange Piet (Long Pete), worked for a long time in Antwerp, the center of artistic life in the Netherlands at the time.
He is credited with inventing the monumental genre scene, which combines still life and genre painting and often also includes a biblical scene in the background.
Comparable works by the painter are said to have a low six-digit euro value.
The Bielefeld police have also released an identity kit of the suspect and urged the public to submit any relevant information.
This story was provided to Newsweek by Zenger News.
https://www.newsweek.com/cops-release-cctv-images-beauty-who-stole-art-masterpiece-1710649 Cops release CCTV images of beauty they say stole art masterpiece