Cori Bush says the abortion was carried out despite her protests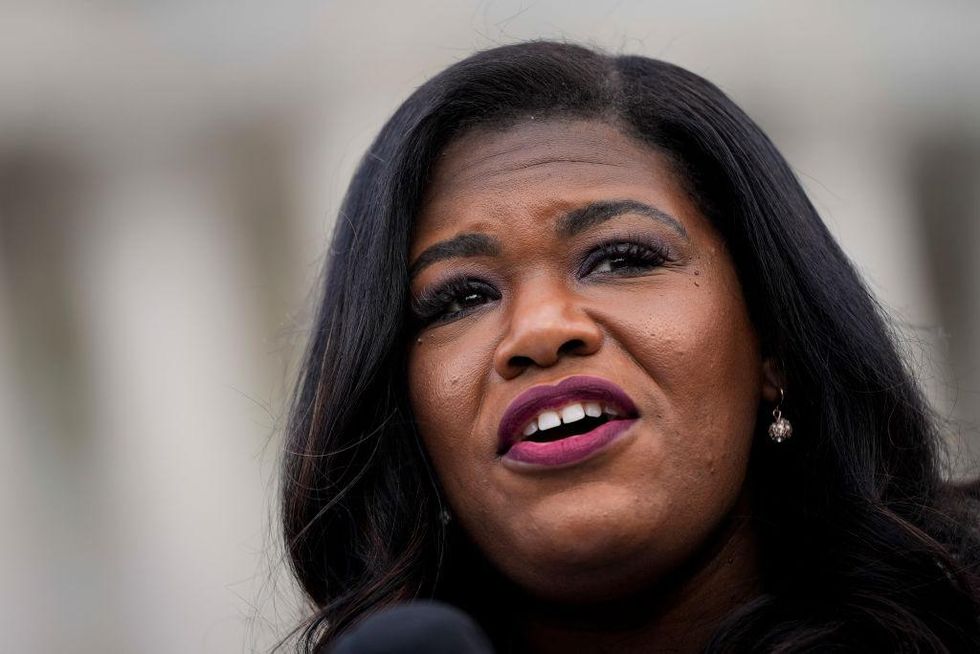 Democratic Rep. Cori Bush of Missouri, an outspoken pro-choice attorney, has revealed that she had concerns about having an abortion after becoming pregnant at age 19, but that when she expressed her desire not to go ahead with the procedure, she was ignored and the abortion was performed anyway.
Bush, the author of the recently published book "The Forerunner' discussed her experience during a interview in "Firing Line with Margaret Hoover" – the lawmaker said when she expressed she was unwilling to proceed with the abortion, she was ignored and told to calm down.
Bush noted that she "started to think, well, I didn't tell the dad that was going to happen." She explained: "I just felt like I needed more time. So I said, 'No, you know what, I'm not ready yet.' And the nurse… wouldn't listen to me, and I said, 'No, I'm not ready yet.' And while I'm saying 'no' they keep pulling on the instruments and you know, get everything ready… like 'no, calm down,' you know, 'no, you'll be fine'."
She said, "You absolutely ignored me, um, even to the point where you know how 'calm down,' like I'm the problem."
She said she remembered checking to see if there was anyone in the room listening. But "during that time, they put the instrument in me and started the instrument … I say 'no,' but it was too late because you couldn't stop once it started."
Hoover asked Bush why she thought people weren't listening to her protests.
"Same as other times when I wasn't heard by a provider, um, or medical staff. You know, I was a young black woman," she said. "Several times I felt, 'Well, we know better. You don't know what you need. You don't know, you don't understand. We know better.'"
That was Bush's second abortion.
She had previously had an abortion at the age of 18 after being a rape victim at the age of 17. During a congressional hearing last year, lawmakers said said"in the summer of 1994 I was raped, I got pregnant and I decided to have an abortion."

Rep. Cori Bush: In 1994, "I was raped, I got pregnant, and I chose to have an abortion."

www.youtube.com
https://www.theblaze.com/news/cori-bush-discusses-second-abortion Cori Bush says the abortion was carried out despite her protests