Cornell professor says faculty are 'extremely anti-Israel' and calls for stopping DEI efforts on campus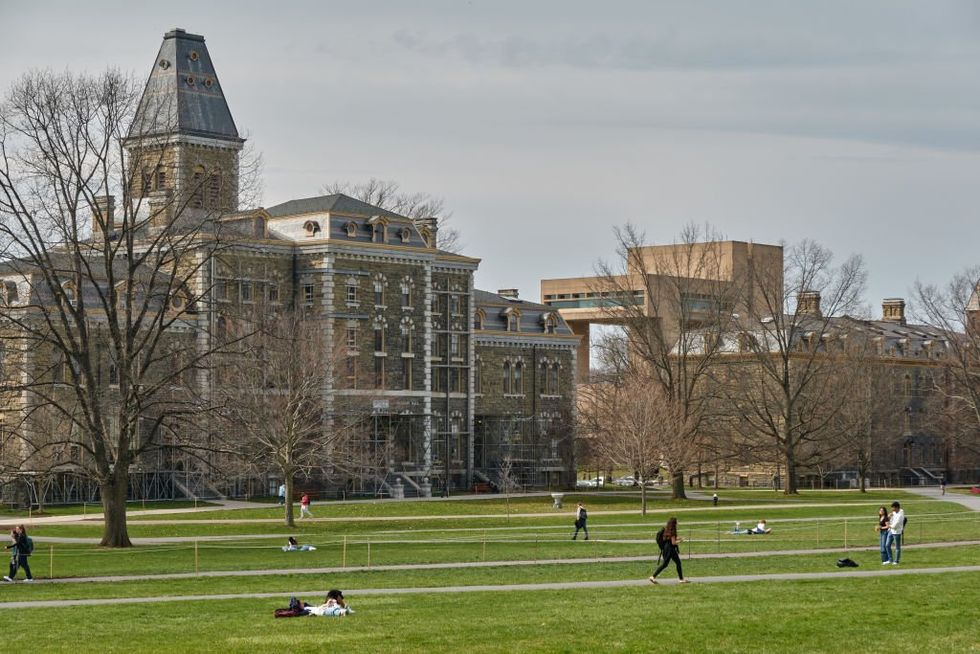 A Cornell University professor has called on the institution's board of trustees to take action after a series of incidents left Jewish students feeling unsafe on campus. This is because Ivy League schools have been hotspots of anti-Israel and anti-Semitic sentiment since the Hamas terrorist attacks on October 7th.
Fox News Digital reported that William A. Jacobson, a professor at Cornell Law School, has called on the Cornell Board of Trustees to pause its new diversity, equity and inclusion efforts. He further suggested that the board adopt the International Holocaust Remembrance Alliance's definition of anti-Semitism and launch an investigation into possible anti-Semitism on campus.
Jacobson said there was "a problem at Cornell University that the administration just turned a blind eye to," adding that "the faculty is extremely anti-Israel, not necessarily the majority of them, but there is a core group of them." Faculties that constantly agitate for the destruction of Israel."
"They claim it is a colonialist state, even though the Jews are the original inhabitants of the land of Israel," he continued. "They claim that you have to liberate Israel, but who do you want to liberate from the people who have the historical claim to it?
"I have heard from many students and seen a lot of talk that Jewish students in particular are extremely upset. They were extremely upset by the abusive hostility toward Israel expressed by numerous student groups, faculty, etc. "They feel unwelcome at Cornell. You feel like there is a problem here. And I think the administration needs to get a handle on this."
This comes amid an FBI investigation into threatening statements made online against the university's Jewish community. New York Gov. Kathy Hochul met with a number of Cornell students on Monday and announced that security would be increased after anti-Semitic comments surfaced CBS News.
"I personally came here with a strong message that we will not tolerate threats, hate, anti-Semitism or any kind of hate that makes people feel vulnerable," Hochul said.
The threats in question appeared on a website not affiliated with the university called "104 West," where the Center of Jewish Living is located on campus. Among the numerous threats, one urged people to follow a Jew home and "cut his throat," saying: "[r]ats must be eliminated from Cornell.
Cornell's website states that 22% of students are Jewish.
Jacobson noted that the school's problem with anti-Israel rhetoric is "exacerbated by the racial obsession of the campus" because Jewish students are consistently perceived as white oppressors.
"It's just creating a very toxic atmosphere that the government hasn't noticed," he said.
"What I hear from Jewish students is that they did not feel safe on campus, even before this recent incident," he added. "I'm not pointing the finger at any particular person or group, but the fact is that this resulted from a campus madness that was extremely hostile to supporters of Israel, which means extremely hostile to most Jewish students the campus is." "
Professor demands apology after colleague says he is 'enthusiastic' about Hamas.www.youtube.com
Do you like Blaze News? Bypass the censorship, sign up for our newsletter and get stories like this delivered straight to your inbox. Login here!