DACA 'alive but not safe' after court ruling: immigration attorney
A US appeals court on Wednesday ruled that an Obama-era policy protecting young immigrants from deportation was unlawful, raising questions about the future of the nearly 600,000 immigrants enrolled in the program.
A panel of the 5th Circuit Court of Appeals ruled in favor of a lower court's decision that ruled Deferred Action for Childhood Arrivals (DACA) illegal last year after Republican attorneys general of Texas and other states sued to end the program. DACA allows eligible young immigrants who came to the United States as children to apply for a work permit and be protected from deportation. Membership in the program is renewable every two years.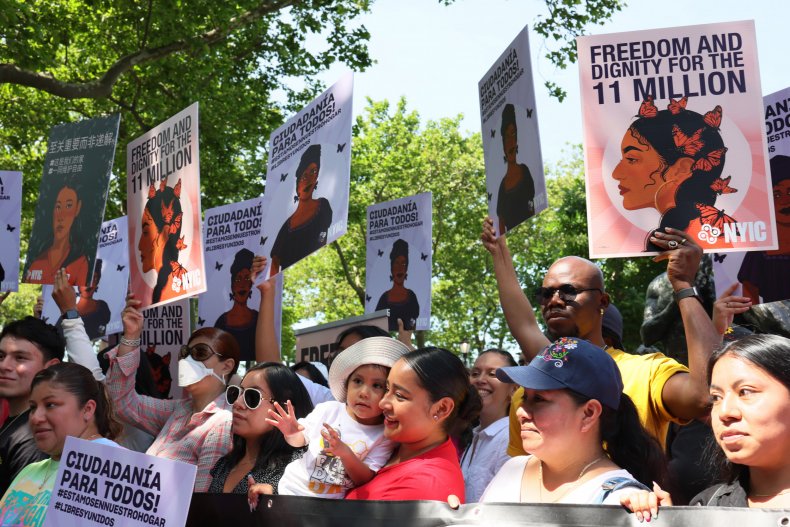 In its Wednesday decision, the Court of Appeals allowed current DACA applicants – also known as Dreamers – to retain their status but continued to block the application of new applicants. The panel of three judges on the case also wrote in their opinion that they are deferring the "final rule" of the DACA program back to the lower courts to decide the fate of the program after President Joe Biden announced new rules for the DACA in August program had issued.
The White House told NBC News last week that Biden was preparing to take action ahead of Wednesday's ruling, including preparing an executive order that would direct immigration and customs officials to deprioritize deporting DACA recipients.
"The legal questions DACA raises are serious, both for the parties and for the public," the 5th Circuit Panel wrote in its statement. "In our view, the defendants have not shown that they will succeed in the matter."
Top immigration attorney Greg Siskind wrote on Twitter that the appeal decision means "DACA is alive but not secure."
"Good news," Siskind added. "But not great news."
The court ruled that DACA can remain in effect until Oct. 31, the day when Biden's new rule on the program, which will codify the program into law, is scheduled to begin, RollCall reported.
The ruling led to renewed calls for Congress to create a citizenship pathway for undocumented immigrants eligible for DACA, something former President Barack Obama was trying to accomplish before creating the program in 2012.
Congressman from Illinois on Wednesday Chuy García tweeted that while current DACA recipients may find some "relief" in the latest ruling, "it underscores the urgent need for Senate action" regarding DACA's legitimacy.
"We must offer long-term stability to DACA recipients and not close the door on the many young people who already call this country home," García wrote.
The Families Belong Together campaign, part of the National Domestic Workers Alliance, also tweeted on the appeal decision, saying that the program's insecurity "contributes to the fear of DACA recipients that one day they will be forcibly removed from their families, loved ones, and their lives."
"Our existence is legal," the tweet continued. "Our #HomeIsHere."
news week has reached out to the White House for comment.
https://www.newsweek.com/daca-still-alive-not-safe-after-court-ruling-immigration-lawyer-1749288 DACA 'alive but not safe' after court ruling: immigration attorney