Dalai Lama in danger as police expose leader of China's national hunt for Tibet
Police have reportedly been put on high alert over suspicions that the Tibetan spiritual leader, the Dalai Lama, is being threatened by an assailant.
The Sunday Watchman Journalist Abinandan Mishra published a picture of the suspect, a Chinese woman named Song Xiaolan.
He added: "Bihar Police have issued an alert about a suspected Chinese citizen who is on a mission to attack the Dalai Lama, who is currently in Bodh Gaya. [a village in Bihar, India]."
On Thursday, the Dalai Lama, known to the Tibetan people as Gyalwa Rinpoche, addressed a gathering at the Mahabodhi temple complex in Bodh Gaya Hindustan times Report.
After a warning was issued, security around the temple was increased and a more thorough screening of the devotees was conducted.
Gaya Senior Superintendant of Police Harpretty Kaur said they had been gathering information on the Chinese woman for the past two years. However, they were unable to locate them during the Dalai Lama's visit to the area.
"Local police have received information about a Chinese woman living in Gaya. We have received information about them in the last two years. In light of this, a warning has been issued and searches are being carried out," Kaur said Asian News International news agency.
This is a break history and will be updated.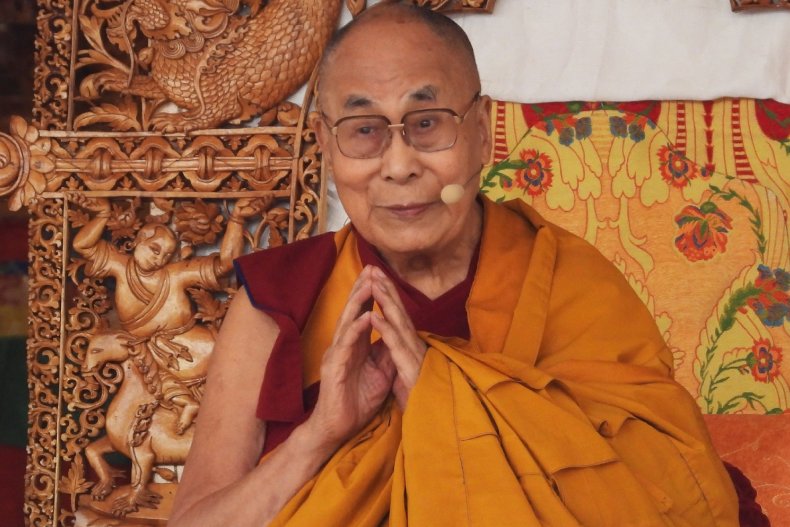 https://www.newsweek.com/dalai-lama-tibet-chinese-national-hunting-leader-police-crime-protection-1770061 Dalai Lama in danger as police expose leader of China's national hunt for Tibet