Dashboard shows virus cases around the world
Multiple cases of monkeypox have been identified in countries around the world that don't typically experience the disease – and now a dashboard is helping to track the current outbreak.
The dashboard, created by Italian management engineer Antonio Caramia, who also created a similar website for COVID-19, shows the total number of confirmed and suspected cases of monkeypox around the world, as well as other data like hospitalizations.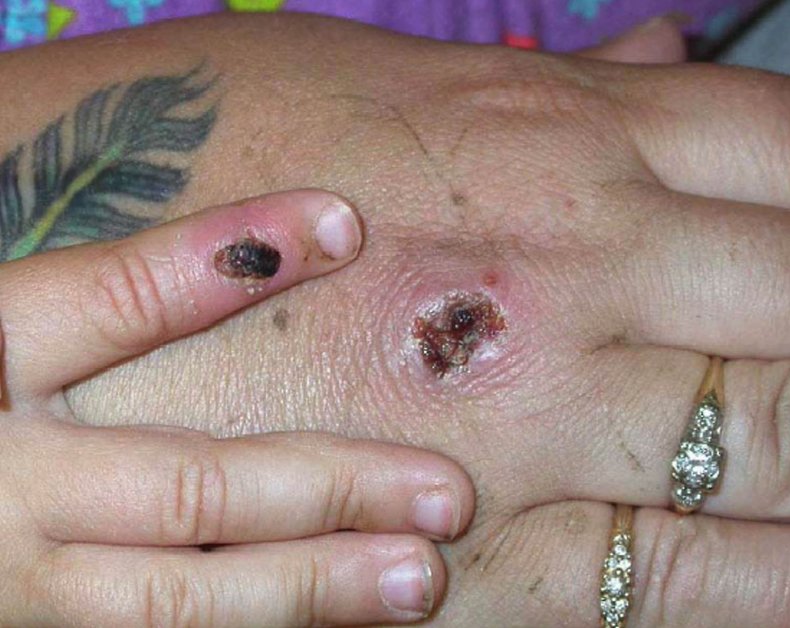 Monkeypox is a rare disease caused by a virus found primarily in the tropical rainforests of central and west Africa, although some cases are occasionally identified outside of that area – usually in people who have traveled to the region.
The disease typically begins with flu-like symptoms, with other signs like skin rashes and swollen lymph nodes — although the disease can cause a variety of medical complications.
Symptoms typically last between two and four weeks, with the disease usually resolving on its own — there are no specific, widely used antiviral treatments to combat the virus.
The monkeypox virus comes in two main forms: the West African strain and the Central African strain. Both have the potential to cause serious illness, but the mortality rate for the former is estimated at around 1 percent, while it could be as high as 10 percent for the latter, according to the World Health Organization.
The virus is not easily transmitted and requires close contact with an infected person or animal or material contaminated with the virus.
According to the latest data available on the dashboard, there were a total of 110 confirmed and suspected cases of monkeypox outside of the endemic areas. Thirty-nine of these have been confirmed, while another 71 are suspected.
The majority of these non-endemic cases have been identified in Europe, making it the largest outbreak of the disease ever observed on the continent.
Most confirmed cases have been identified in Portugal, Spain and the United Kingdom, which have reported 14, seven and nine, respectively. Portugal and Spain together have more than 40 other suspected cases. Other confirmed cases have also been identified in Italy, Belgium, Sweden, Germany and France.
Outside of Europe, cases of monkeypox have also recently been reported in the United States and Canada, confirming one and two respectively, and Australia. According to the tracker, another 20 suspected cases have been reported in Canada.
It is currently unknown if the cases are linked and it is not clear how the individuals concerned were exposed to the virus. Researchers are currently trying to learn more about the recent infection clusters and how they formed.
https://www.newsweek.com/monkeypox-tracker-dashboard-shows-virus-cases-world-1708541 Dashboard shows virus cases around the world