Dashcam footage shows a terrifying moment an angry driver swings a machete at a motorcyclist in a road rage incident
Police arrested a Florida man Monday after dashcam footage captured him attacking a passenger with a machete.
Miami Springs police arrested Luis Ruiz-Herrera on Monday for his alleged involvement in a "road rage incident" that was caught on video. The attack occurred last Friday, September 29th.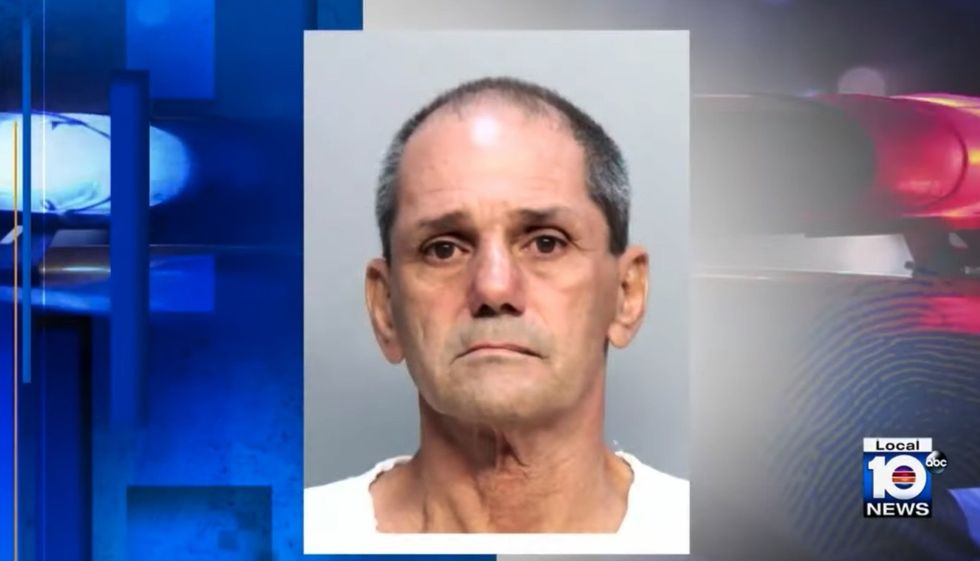 Luis Ruiz-Herrera (Image source: YouTube screenshot)
It's not immediately clear what led to the incident, but police say the video shows Ruiz-Herrera attacking a motorcyclist with a machete.
"Ruiz-Herrera exited his vehicle armed with a machete … and approached the trafficked victim on his scooter," according to Miami Springs police said in a statement.
"The victim was able to get off his scooter in time and back away as Ruiz-Herrera closed the gap between them. "Ruiz-Herrera swung the machete at the victim, striking the left side of his face," police said. "Ruiz-Herrera fled the scene immediately afterward."
Although the victim was able to avoid the machete, the tip of the weapon made contact with his face, causing minor injuries, according to police.
Thanks to the driver whose dashcam captured the shocking attack, Miami Springs police quickly identified Ruiz-Herrera and took him into custody.
After his arrest, Ruiz-Herrera allegedly told police the victim was "verbally disrespecting his mother," WFOR-TV reports reported. Still, Ruiz-Herrera was remorseful, law enforcement said.
Ruiz-Herrera was charged with aggravated assault with a deadly weapon. In Florida, The crime is a second-degree felony, punishable by a maximum penalty of 15 years in prison. A judge set his bail at $10,000.
At the end of the day, Miami Springs Police Chief Armando Guzman is thankful the incident led to something worse.
"It could have cut [the victim's] Chop the head off. "It could have severed at least one artery and he would have bled to death very quickly," Guzman said told WPLG-TV. "After all these years of doing this, it's gotten to the point where nothing really surprises me anymore. But when you see it live, it's real, it's happening."
Traffic machete attack caught on camera in Miami Springswww.youtube.com
Do you like Blaze News? Bypass the censorship, sign up for our newsletter and get stories like this delivered straight to your inbox. Login here!