David Perdue throws support behind Trump's rival after massive primary loss
Former Senator David Perdue – who was not only backed by former President Donald Trump, but encouraged by Trump to run his bid for governor – backed one of Trump's biggest rivals in Georgia, Gov. Brian Kemp, after Perdue defeated one in Tuesday's primary suffered massive loss.
"Everything I said about Brian Kemp was true, but here's the other thing I said was true: He's a much better choice than Ms. Stacey Abrams," said Perdue as he gave the race to Kemp delivered. "And so we will stand behind our governor."
"We're going to do everything we can to make sure the bloody hell Stacey Abrams doesn't take over this state and let the awakened mob take over our beloved children and grandchildren."
Kemp, who became a key Trump target after refusing to help the former president overturn the results of the 2020 election, won 72 percent of the GOP vote — versus Perdue's 22 percent — as the Associated's race Press was proclaimed.
The current governor will now face Democratic nominee Stacey Abrams in the general election. This is the second time the two have been fighting for state office. In 2018, Kemp beat Abrams 50.2 to 48.8 percent.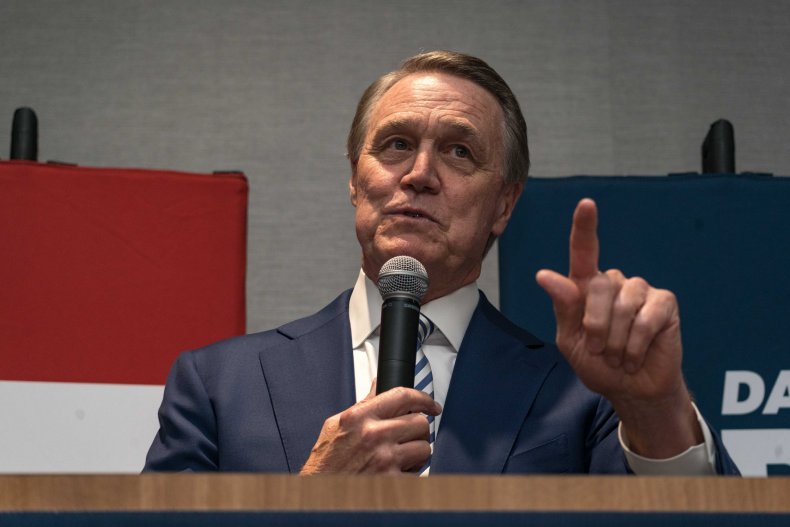 This is an evolving story and will be updated as more information becomes available.
https://www.newsweek.com/david-perdue-throws-support-behind-trumps-rival-after-massive-primary-loss-1709827 David Perdue throws support behind Trump's rival after massive primary loss