Dear France trends as the world waits for the election results: 'Don't F*** This Up'
As French voters went to the polls on Sunday, many others took to Twitter to plead with them to either re-elect French President Emmanuel Macron or vote for far-right candidate Marine Le Pen – prompting Dear France to trend.
Macron and Le Pen face off in a tight election that experts say could have significant consequences for the future direction of France and Europe at large. The importance of the election has caused many around the world to keep a close eye on the results.
Taking to Twitter, American supporters of Macron shared their thoughts – some drawing a comparison to the 2016 presidential election when former President Donald Trump, a Republican, defeated Democrat Hillary Clinton – a result that shocked millions of Americans.
Many wrote "open letters" to French voters, urging them to really think about their choice.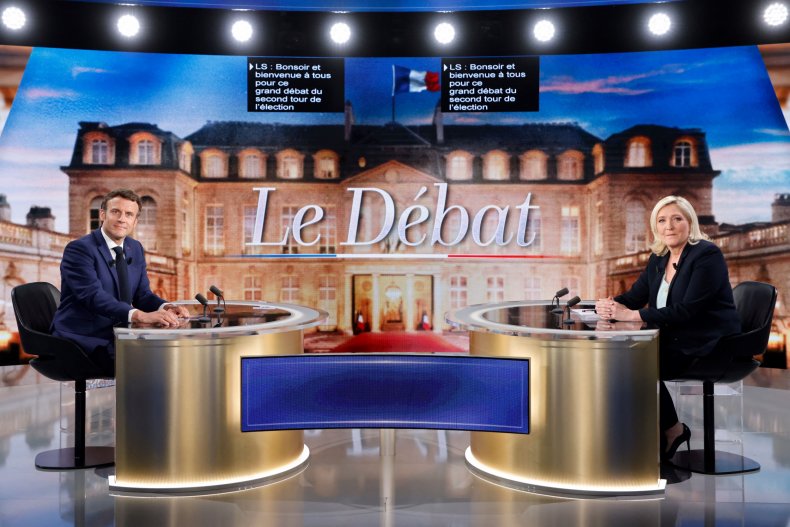 Robert Reich, former Secretary of Labor under ex-President Bill Clinton, wrote: "Dear France, this election is not about left versus right, Macron versus Le Pen. It is about democracy versus authoritarianism. The world is watching."
Author and podcaster Kimberley Johnson warned France not to "screw this up".
Some Le Pen supporters also got involved.
"Lots of 'Dear France, things are terrible, vote for the status quo of the terrible' are out there this morning. Hopefully Le Pen wins," Twitter user Blake Elliot wrote.
Many on Twitter also expressed concern about Le Pen's earlier support for Russian President Vladimir Putin, which has come under heightened scrutiny amid the widely condemned invasion of Ukraine, as France is one of the most powerful North Atlantic Treaty Organization (NATO) countries.
Le Pen visited Putin ahead of France's 2017 elections and has previously defended Russia's foreign policy. "Ukraine is part of the Russian sphere of influence, that's a fact," she said. She has also said that Putin needs to be "quite popular" to be re-elected – although experts warn that Russian elections are not free or fair.
As her earlier remarks during the race became a major controversy, she has sought to distance herself from Putin, condemning the invasion of Ukraine, calling it "utterly untenable".
"Dear France, you were a cradle of democracy. Please don't vote for Marie Le Pen. That's what Putin wants from you. This will be a knife in the back of Ukraine. A vote for Le Pen is a vote for Democracy Cemetery," wrote Twitter user Robin Messing.
Polls have shown the race will be closer than 2017. Macron easily won that race with 66 percent of the vote. In the first ballot on April 10, Macron won more than 27 percent of the vote while Le Pen received about 23 percent, with 10 other candidates splitting the rest.
A financial times Poll trackers showed Macron ahead with 55.3 percent of the vote, while Le Pen averaged 44.7 percent.
https://www.newsweek.com/dear-france-trends-world-awaits-election-results-dont-f-this-1700406 Dear France trends as the world waits for the election results: 'Don't F*** This Up'