Death of Elijah McClain: Officers and paramedics plead not guilty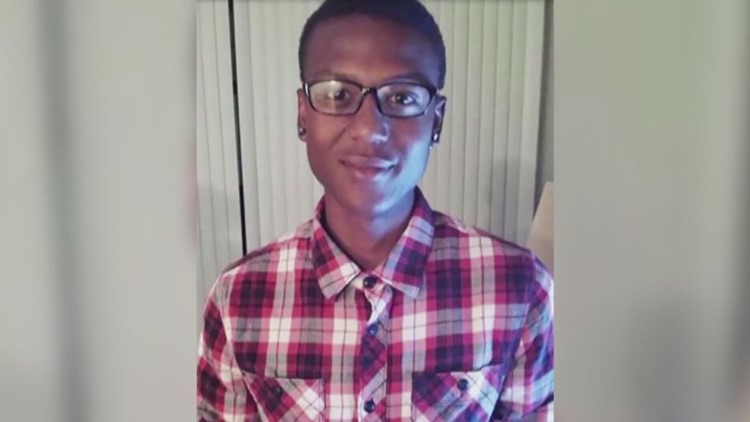 The five men pleaded not guilty Friday afternoon. Three studies are now planned for later this year.
AURORA, Colorado — All five officers and paramedics charged in the 2019 death of Elijah McClain in Aurora pleaded not guilty during a hearing Friday afternoon in Adams County District Court and are scheduled to go to trial later this year.
According to a ruling by Judge Douglas Warner this week, there will be three separate trials. He granted requests to separate some of the cases. The two paramedics will be tried together, as will two of the officers. An officer will be tried separately.
On August 24, 2019, Aurora Police Department (APD) Officials contacted McClain as he was walking home from a convenience store where he had bought a drink. Three days later, on August 27, he died of unknown causes in a hospital, according to the Adams County Coroner's Office.
>The video above is a November report on the case.
In December 2020, the Colorado Attorney General opened a grand jury investigation in which medical experts testified that it was a ketamine injection by paramedics that killed McClain.
Former APD officer Jason Rosenblatt and current officers Nathan Woodyard and Randy Roedema were arrested in September 2021 after the statewide grand jury returned a 32-count indictment against them.
Each of the five defendants faced one count of manslaughter and one count of involuntary manslaughter.
Last fall, the Adams County Coroner's Office released an amended autopsy report listing McClain's cause of death as complications from ketamine administration after "forced arrest."
It also points out that there is "no evidence" that the injuries inflicted by police during his arrest contributed to his death. During officers' contact with McClain, officers threw him to the ground and put him in a carotid grip, according to the indictment.
Despite this, the amended report said there was no "evidence of trauma or fatal asphyxiation during restraint sufficient to cause death."
The first report listed McClain's cause and manner of death as "undetermined." McClain's manner of death remains "undetermined" in the amended report.
The report prompted the filing of multiple motions calling for the cases to be separated, though all five were indicted on a single grand jury indictment.
On Wednesday, Warner granted a motion to try paramedics Cooper and Cichuniec together but separately from the three officers.
The filing states that Cooper and Cichuniec alleged that the officers' actions were "factually unrelated to their action" but implicated in their cases.
They are scheduled to appear in court from August 7th.
Warner granted a second motion to separate the Woodyard case from the case against Rosenblatt and Roedema. According to the motion, Woodyard arrived first and used a "carotid control maneuver" that caused McClain to lose consciousness.
When McClain regained consciousness, Rosenblatt and Roedema helped gain control of McClain. Woodyard left that area of ​​the fight just before paramedics arrived, the request said.
Rosenblatt and Roedema will appear first in court, their approximately three-week trial is scheduled to begin on July 11. Woodyard's trial takes place last. It is scheduled to start on September 18th.
Warner declined to rule on a prosecution motion at this time seeking testimony from the co-defendants.
https://www.kvue.com/article/news/local/elijah-mcclain-cases-separated-trial/73-a3f36c73-e0ec-4d76-9030-34bb9fb5119a Death of Elijah McClain: Officers and paramedics plead not guilty