Death of National Guardsman Jen Psaki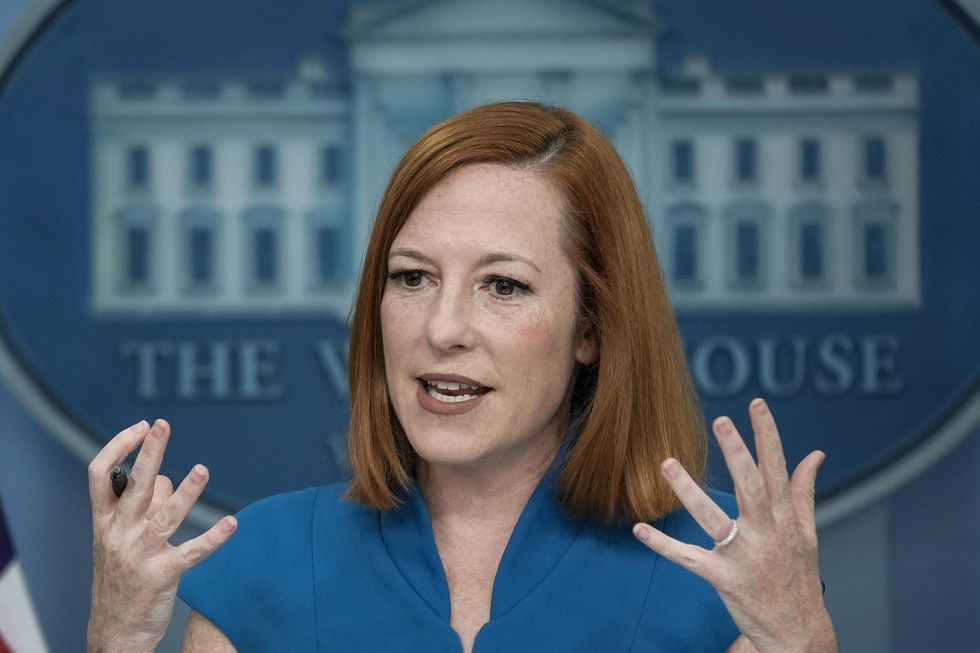 Jen Psaki is both Joe Biden's publicist and one of the few people I wouldn't wish on my enemy at a time that calls for warmth and compassion.
Asked if the White House could comment on the death of Bishop Evans, the 22-year-old National Guard specialist who drowned trying to save two migrants, an uncaring Jen Psaki said: "Of course [the White House's] his heart goes out to his family and loved ones."
Evans was missing on Friday following his selfless efforts to rescue two migrants who appeared to be drowning trying to cross a river in Mexico that emptied into the United States.


When asked if the White House felt responsible for the National Guard's death, Psaki did what Psaki does: blame former President Donald Trump.
"I would say turn it back a few years to what we inherited here. The former president invested billions of dollars in a border wall that would never work or be effective, instead of working toward sweeping immigration reform. As part of the president's proposal, he suggested investing in smarter border security, something he'd like to work with governors on. Of course, we're open to a chat whenever they're ready."
BlazeTV host Pat Gray of "Pat Gray Unleashed" discussed this story on Tuesday, pointing to the tragic circumstances that could have been avoided had the Biden administration closed the borders and prevented illegal migration into the United States.
Watch the clips to learn more details about this story. Can't watch? Download the podcast here.


Want more from Pat Grey?
To enjoy more of Pat's scathing analysis and signature wit as he restores common sense to a mindless world, Subscribe to BlazeTV – the largest cross-platform network of voices who love America, defend the Constitution and live the American Dream.
https://www.theblaze.com/shows/pat-gray-unleashed/jen-psaki-callous-response Death of National Guardsman Jen Psaki