Delta flight makes U-turn after passenger had diarrhea throughout plane
Well, that sounds like a pretty crappy situation for everyone involved.
According to multiple reports, Delta Air Lines' transatlantic flight was forced to turn back on Friday after a passenger developed a severe case of diarrhea.
Flight DL194, flying from Atlanta to Barcelona, ​​was forced to make a U-turn near central Virginia, data from Flight Radar24 shows.
"It's just a biological hazard," one pilot was heard saying in the recording. "We had one passenger who had diarrhea the entire flight, so they wanted us to come back to Atlanta."
A little over two hours after its departure, the Airbus A350 made it back to Hartsfield-Jackson Atlanta International Airport FlightAware.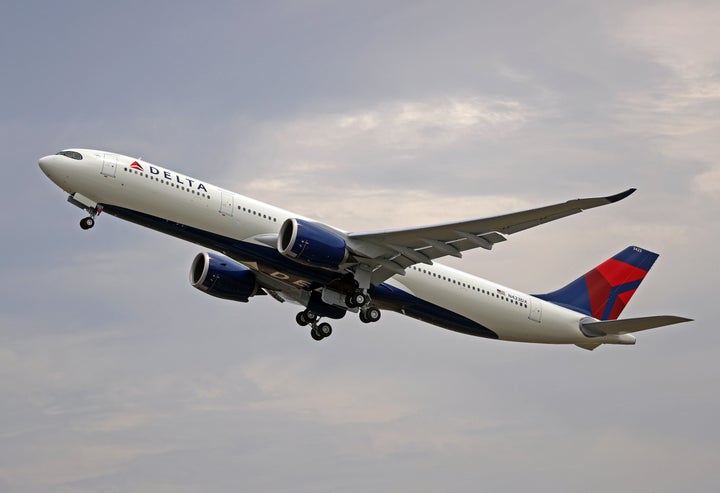 Delta told CNN that the flight was delayed more than eight hours. Finally, on Saturday at 17:16 local time, it landed in Barcelona without further incident.
"Our teams have worked as quickly and safely as possible to get our customers to their final destination," said a spokesman for the store. "We sincerely apologize to our customers for the delay and inconvenience with their travel plans."
A Delta representative said so insider that flight DL194 had to return to Atlanta after "having a medical problem on board," although the airline never specified what the problem was. HuffPost has contacted the airline for clarification on the medical issue and has received no response. However, we hope whoever had the accident is surrounded by loved ones and plenty of Pepto Bismol.
"My partner was on that flight! It was pretty bad" wrote one user. "It leaked down the hallway and smelled awful. The vanilla-scented disinfectant only made it smell like vanilla. After landing, the plane was thoroughly cleaned. They didn't leave until around 2:30 a.m.."
"Both my wife and I were on the flight. It was a disaster," wrote another user. "The pilots made the right decision to turn back. The ground staff ripped out the carpet and put in a new one. Considering the circumstances, the ground crew did a great job along with the staff and pilots."
While inconvenient, turning around sounds like a much better solution than other airlines in similar situations.
In June, a passenger on an Air France flight from Paris to Toronto found a puddle of blood and diarrhea from a previous passenger on the floor of the seat in front of him. CNN reported. When the passenger pointed out the soiling on his feet to a flight attendant, he told the point of sale that he had been given wet wipes and that he had to clean them himself.
He told CNN, "We had to sit there and smell the blood for the next seven hours."