Democratic Reps. Cori Bush and Rashida Tlaib criticized for criticizing Israel after Hamas terror attacks: 'Reprehensible and repugnant'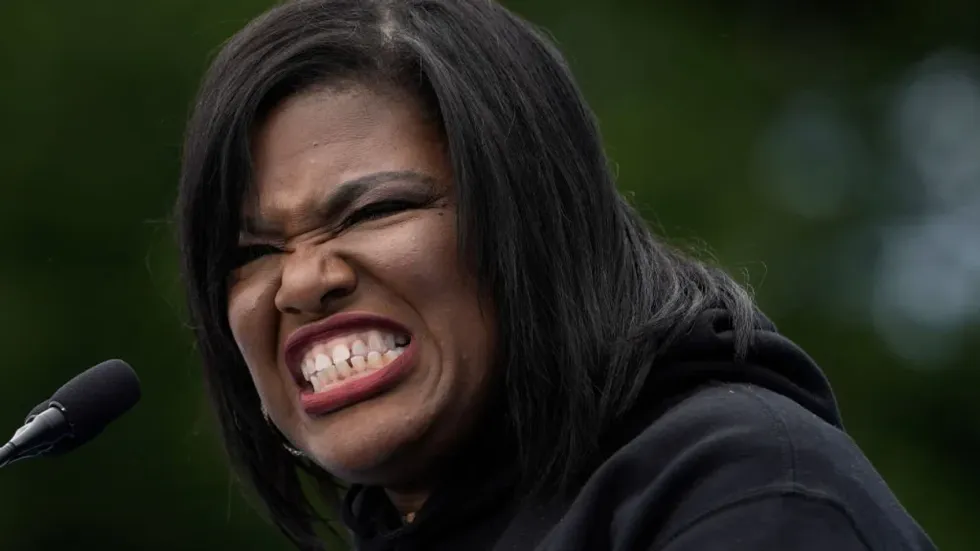 Hundreds of Israelis were slaughtered by Hamas terrorists on Saturday. Thousands more were injured, including civilians who escaped the attack
massacre by music lovers at the Nova Festival near the Gaza-Israel border. Footage circulated online showing militants marching around civilian hostages and apparent victims of rape, executions and posthumous mutilation.
After the attacks
in the midst of celebrations While pro-Palestinian groups in various Western cities, a handful of Democratic lawmakers in Washington rushed to criticize Israel and condemn its counteroffensive.
While most members of the so-called "Squad" have made similar statements, Democratic Reps. Cori Bush (Mo.) and Rashida Tlaib (Mich.) faced intense backlash, including from the president of Israel.
What is the background?
Hamas is the Palestinian Islamist group founded in 1987 that controls the Gaza Strip. The USA
as viewed The group became a foreign terrorist organization in October 1997, and many other nations have done so as well followed this example in the years since. It has been responsible for countless attacks on Israeli citizens and defense forces, as well as countless kidnappings.
In a surprise attack on Saturday, Hamas fired thousands of rockets into Israel, breaching Israel's Iron Dome defenses and hitting several targets, including areas in Tel Aviv and on the outskirts of Jerusalem. Terrorist gangs then entered Israel by land, sea and air, breaking into Israeli cities and military bases.
US Secretary of State Antony Blinken
stated About 1,000 Hamas fighters took part.
As of Sunday, at least 700 Israelis and at least four Americans were reported dead. In one case, gunmen reportedly massacred at least 260 people attending a dance music festival on the Gaza border. Over 2,000 were injured.
In response to the various military incursions and terrorist attacks, Israel
explained war on Sunday and launched a counterattack that pinned down various locations in Gaza. The Israeli Defense Minister has also ordered a "complete siege" of the Gaza Strip. after to the Associated Press.
Newsweek
stated that the death toll rose to over 1,100 on Monday morning.
This adds insult to injury

TheBlaze previously reported that members of the "Squad" — including Reps. Alexandria Ocasio-Cortez (DN.Y.), Rashida Tlaib (D-Mich.), Cori Bush (D-Mo.), Ilhan Omar (D-Minn. ) and Greg Casar (D-Texas) — responded to the weekend attacks and called for Israel not to retaliate.
Bush wrote Saturday evening: "I am heartbroken by the ongoing violence in Palestine and Israel and mourn the more than 250 Israeli and 230 Palestinian people who lost their lives today and the thousands injured by attacks by Hamas militants "Israeli military bombing of Gaza."
The Missouri Democrat, the
boycotted In his speech to Congress in July, the Israeli president also called for an "immediate ceasefire and de-escalation" and suggested that a "military response would only worsen the suffering of Palestinians and Israelis."
According to Bush, "As part of achieving a just and lasting peace, we must do our part to end this violence and trauma by ending U.S. government support for Israeli military occupation and apartheid."
Rep. Tlaib took it a step further
opinionsuggesting that Israel could potentially be blamed for the Palestinian "resistance."
Tlaib also failed to condemn Hamas,
reported the New York Post.
"I mourn for the Palestinians and Israelis who lost their lives yesterday, today and every day. "I remain committed to fighting for a just future in which everyone can live in peace, without fear and with true freedom, equal rights and human dignity," said Tlaib. "The path to this future must include lifting the blockade, ending the occupation and dismantling the apartheid system, which creates oppressive, dehumanizing conditions that can lead to resistance."
"Failure to acknowledge the violent reality of life under siege, occupation and apartheid makes no one safer," she added. "As long as our country provides billions in unconditional funding to support the apartheid government, this heartbreaking cycle of violence will continue."
Setback
In response to Bush's statement, Senator Marsha Blackburn spoke out
wrote"No. The US should do everything it can to arm Israel and suppress terrorism."
Joel Pollak from Breitbart
written down that Bush had failed "to distinguish, of course, between Israeli civilians and Palestinian terrorists. Immoral and inexcusable."
Jordan Kadosh of the Anti-Defamation League's Heartland office in St. Louis suggested that the timing of Bush's statement is "just so tone-deaf and heartless and really beyond reason."
reported KMOX-AM.
"Congresswoman Bush took the opportunity to draw false equivalencies and once again falsely label Israel an apartheid state," Kadosh continued. "The idea that the U.S. should cut funding to a military ally while it is at war is simply unthinkable."
Rep. Richie Torres (D-N.Y.) responded to Bush and Tlaib's comments:
tell Jewish Insider reporter Marc Rod said on Sunday: "Shame on anyone who glorifies the largest single-day mass murder of Jews since the Holocaust as 'resistance.' This is reprehensible and disgusting."
"US assistance to Israel is and should be unconditional and never more so than in this moment of critical need," Torres added. "Congress must act decisively to provide Israel with everything it needs to defend itself in the face of unprecedented terrorism."
Rep. Josh Gottheimer (D-N.J.)
told The Insider: "Two of my colleagues called on America to stop aid to Israel, despite the countless images of Israeli children, women, men and elderly people, including Americans, murdered by radical Iran-backed Hamas terrorists. … It makes me sick." that while Israelis are cleaning the blood of their family members shot in their homes, they believe Congress should cut off U.S. funding to our democratic ally and allow innocent civilians to suffer.
Israeli President Michael Herzog addressed Tlaib in a post on X.
Write"How much more blood must be shed for you to overcome your prejudices and unequivocally condemn Hamas, a U.S.-designated terrorist organization? Hundreds of innocent Israeli civilians are massacred in cold blood on a holy day. Babies are kidnapped from their mothers' arms and kidnapped to Gaza. An 85-year-old woman in a wheelchair and a Holocaust survivor taken hostage. Isn't that enough, @RashidaTlaib?"
Do you like Blaze News? Bypass the censorship, sign up for our newsletter and get stories like this delivered straight to your inbox. Login here!