Democratic Senator Admits Biden Documents Scandal 'Certainly Embarrassing'
Senator Debbie Stabenow, a Michigan Democrat, said Sunday it was "certainly embarrassing" for President Joe Biden to have to deal with classified documents discovered at his home and former office.
Stabenow appeared on NBC's Meet the press and spoke about Biden's situation regarding the documents. Asked if Biden needs to "eat his words" after previously saying former President Donald Trump was "careless" in handling his own classified documents when he left office in 2021, Stabenow replied: " Well, it sure is embarrassing, isn't it? "
"It is embarrassing that you find a small number of documents which are certainly not intentional; they don't think it's the right thing. And they have endeavored to correct it by working with the Department of Justice (DOJ) and working with everyone involved, with the archive. And so, from my perspective, it's one of those moments that they obviously wish hadn't happened," the Democratic senator said.
Stabenow continues: "… Republicans love that kind of thing. We just heard from my fellow senator [Ron] Johnson. "Let's talk about investigations, let's create chaos." Let's not talk about the manufacturing renaissance in this country."
Biden is facing heavy criticism after reports that classified documents were found at his home in Wilmington, Delaware and at his former office at the Penn Biden Center for Diplomacy and Global Engagement Think Tank in Washington, DC
The classified documents found at Biden's home last Wednesday were in a locked garage. Meanwhile, ahead of the November 2, 2022 midterm elections, a previous batch of confidential records was found by Biden's attorneys in his former office at the Penn Biden Center for Diplomacy and Global Engagement think tank in Washington, DC
The records originally discovered at the office contained 10 classified documents, including materials related to US intelligence agencies and memos on Ukraine, Iran and the United Kingdom, CNN reported.
The White House said Biden's attorneys immediately notified the National Archives and Records Administration (NARA) when the documents were discovered. According to The Hill, the White House only announced the results after CBS News reported on them earlier last week.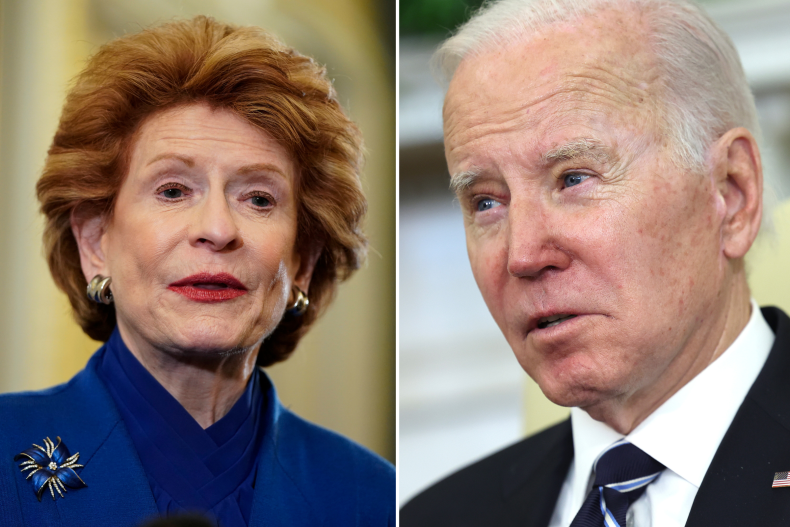 Following the initial disclosure, the Associated Press reported Saturday that attorneys for Biden announced five other classified documents were found at the president's home in Delaware. Earlier, the White House said only one document was found at the residence.
"While handing it to the DOJ officials accompanying me, five additional pages of classification markings were discovered beneath the material, for a total of six pages. The DOJ officials with me immediately took possession of them," White House Attorney Richard Sauber said in a statement.
That's what political scientist Craig Agranoff said news week on Sunday: "I think a lot of him could show that [Biden] top supporters that he's not flawless and maybe further show that he's a little bit out of touch."
Agranoff added: "Seeing what happened to former President Trump over the same issue and publicly scolding him for having classified documents should have made him realize that he should have returned them." This is a political black eye for the Democrats when they got some traction and makes Biden seem like a hypocrite."
The political analyst concluded that this is "a gift to Republicans" who wonder why Biden's home wasn't "raid" by the FBI, as was the case with Trump's Mar-a-Lago estate last summer was.
Trump is also under investigation by the DOJ for storing hundreds of top secret documents at his Mar-a-Lago estate in Palm Beach, Florida. The documents reportedly contained classified nuclear weapons material and were taken by the FBI during a raid on Trump's home last August, which Garland authorized. However, Trump maintained his innocence and said he released the documents before leaving the White House.
https://www.newsweek.com/democratic-senator-admits-biden-documents-scandal-certainly-embarrassing-1773893 Democratic Senator Admits Biden Documents Scandal 'Certainly Embarrassing'