Democrats 'extremely lucky' to run with Biden 'not thankful enough': NYT columnist
Democrats are "extremely fortunate" to have President Biden as their nominee and should be "more grateful," New York Times columnist David Brooks stressed Friday.
Brooks appeared on a segment of PBS Newshour in which he and Washington Post columnist Ruth Marcus discussed the upcoming Republican presidential debate. Host Geoff Bennett noted that despite concerns within the GOP, the Democratic Party is also ambivalent about President Biden's election chances.
Brooks argued that while there are issues with Biden's age and approval ratings, overall Democrats are "extremely happy" to have the president as their nominee.
"[A]Whenever you look at an alternative, whether it's the Midwestern mystery host or Gavin Newsom or anyone else, things start to unravel very quickly. And so, frankly, the Democrats are fortunate to have in Biden a candidate who has fueled an incredibly strong economic recovery, who has led some pretty good international peace efforts, both in Asia and Europe this week, and by him I think he is "The numbers will go up as inflation goes down," Brooks said.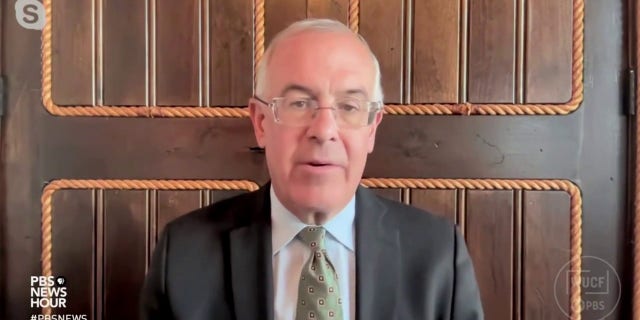 NBC panel berates president for 'bidesomics', somber poll: More like 'Clinton in 16'
He added: "And there are strong digits. And they are very fortunate to have a candidate who, frankly, does not belong to what one would call the coastal elite. And Joe Biden has — he's sending just the right cultural messages." for moderate independent voters who don't have a college degree. And the Democrats, in my opinion, are not thankful enough for what they have."
Marcus also pointed out that there is a risk of a split in the party if a Democrat runs in place of President Biden or Vice President Kamala Harris.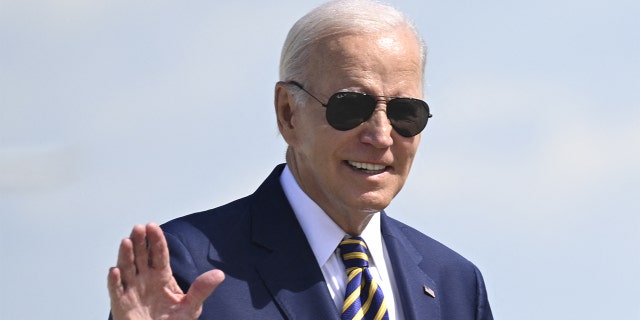 BIDEN WILL LOSE IF ECONOMY DON'T IMPROVE, HILL EDITOR ARGUES: 'BAZULED' GOP not attacking
"There are problems with Joe Biden's candidacy. There are many Democrats behind the scenes, and some speaking publicly about his age, who are speaking out about other issues with his candidacy. But let's be serious. I'm old enough to remember – I' 'I'm sorry to say I'm old enough to remember the year 1980 and what was happening in the Democratic Party when it was divisions," said Marcus.
She added: "And if at this point in the campaign someone came up and challenged Joe Biden, who decided to run, his vice president, who if he didn't – if he somehow chose not to run." , if she were." not the candidate, which would create divisions within the party's demographic structure.
CLICK HERE TO GET THE FOX NEWS APP
A poll conducted by the Associated Press and the NORC Center for Public Affairs Research found that just 36% of Americans support Biden on the economy, down from his overall approval rating of 42%. The same poll found that 55% of Democrats say Biden should not run for president again, although 82% said they would vote for him if he were nominated.
For more information on culture, media, education, opinion and channel coverage, visit foxnews.com/media.
Fox News' Anders Hagstrom contributed to this report.