DHS Secretary Warns Illegal Immigrants: 'US Borders Are Not Open'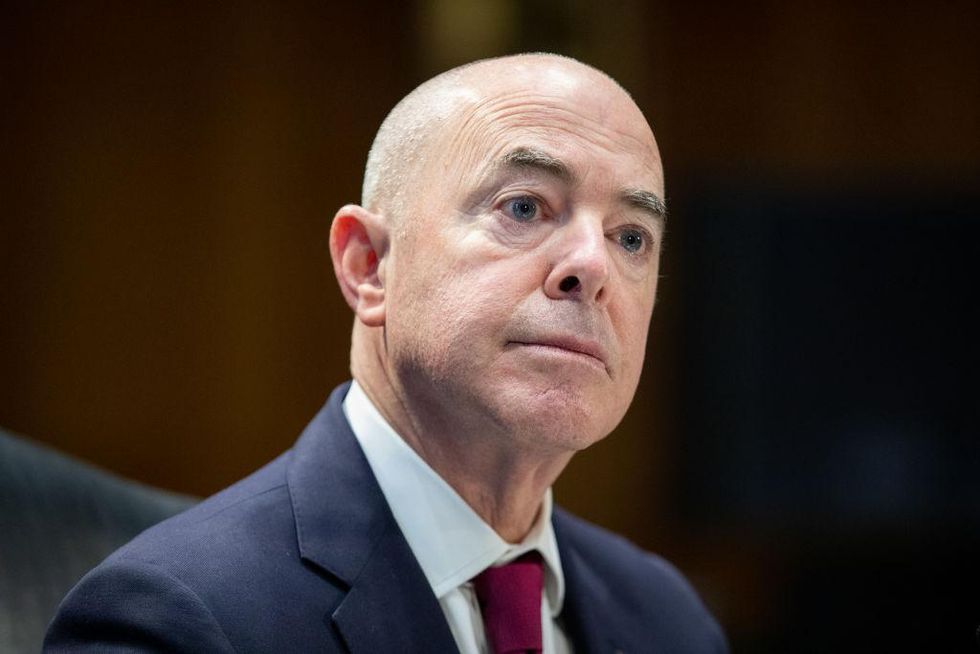 Homeland Security Secretary Alejandro Mayorkas warned Tuesday that already "historic levels" of illegal immigration are likely to rise and that migrants should be aware they will be "turned back" if they show up at the southern border.
"The United States continues to enforce its immigration laws. Individuals and families should not risk their lives by making the dangerous journey only to be turned back," Mayorkas said in a video released by the Department of Homeland Security.
"Restrictions on our southwestern border have not changed. Single adults and families encountered will continue to be expelled under Title 42, as appropriate. And those who cannot establish legal basis for their whereabouts will be removed," he added.
The secretary's statement comes days after a federal judge blocked the Biden administration from ending the Trump-era pandemic health regulation known as Title 42, which requires asylum seekers to wait outside the United States while their applications are processed , and the deportation of those entering the country accelerated illegally. Immigration activists have urged President Joe Biden to end the order, saying the pandemic restrictions are no longer necessary and that the policy is motivated by racism or xenophobia.
But when the U.S. Centers for Disease Control and Prevention announced the repeal of Title 42 in April, several Republican-led border states sued, arguing that the Biden administration did not have the costs that states would shoulder from an inevitable surge in illegal immigration correctly weighed Order has been cancelled.
Axios announced this on Tuesday up to 50,000 migrants are waiting in Mexican shelters for Title 42 to end so they can enter the United States. According to reports, about 8,000 people try to cross the southern border illegally every day, according to internal data from the DHS.
On Friday, US District Court Judge Robert Summerhays of Louisiana ruled against the government, noting that the end of Title 42 would pose a "significant risk of violation" for states.
In response, Mayorkas confirmed that Title 42 would continue to be enforced at the border.
"The US Border Patrol is already managing numbers at historic levels due to large movements of people fleeing violence, corruption, poverty, climate change and other hardships. And the numbers could continue to rise due to confusion over recent court decisions and as smugglers continue to peddle misinformation to make a profit," he said in the video.
Mayorkas added that DHS is working with other federal agencies and South and Central American governments to discourage migrants from traveling to the United States.
"The bottom line is that US borders are not open," he said.
"Don't come to the border. Don't risk your life just to be sent back."
https://www.theblaze.com/news/dhs-secretary-warns-illegal-immigrants-u-s-borders-are-not-open DHS Secretary Warns Illegal Immigrants: 'US Borders Are Not Open'