Did Harvey Weinstein write an official autobiography in prison?
A self-published autobiography said to be written by Harvey Weinstein is available on Amazon – more than two years after the film mogul's rape conviction.
Harvey Weinstein: My Story – An Autobiography has been available on the e-commerce giant's platform since May 10 and claims to tell the life story of the imprisoned producer in his own words.
So, did Weinstein actually write a memoir in prison?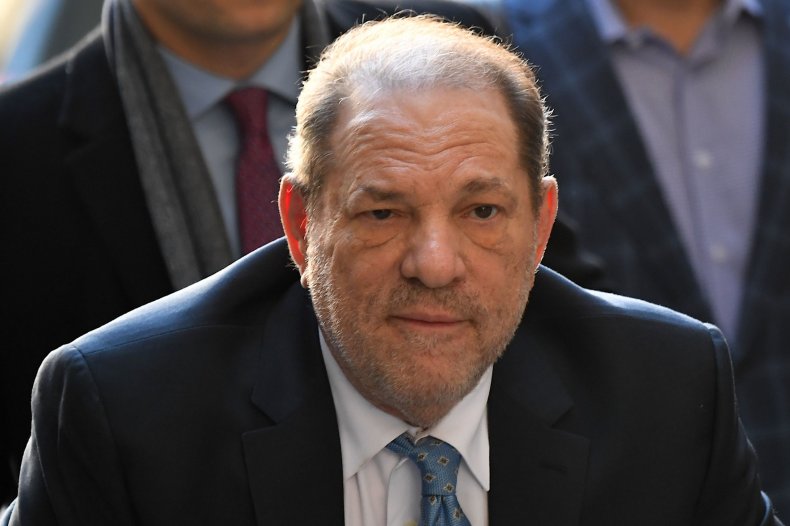 The claim
An independently published 203-page book titled Harvey Weinstein: My Story has been available on Amazon since May 10, 2022 and claims to be authored by Weinstein himself.
"More than a name, Harvey Weinstein is an icon that represents the modern American film industry," reads a blurb for the tome. "He took risks in his professional and private life.
"He weighed the odds and went on without hesitation. The results were amazing. As an author, he is not afraid to give his critics a full and honest account of what he has done. You are the judge."
The book is "an autobiography told with remarkable frankness. A lot of people in the film business are lucky to get a single Oscar nomination."
After listing the numerous Academy Awards Weinstein's films have garnered over the years, he concludes that "[in] In this book, Weinstein tells not only about his unconventional (some say 'inappropriate') methods, but also about the accusations that inevitably followed his success."
According to the book, Weinstein, who is currently serving a 23-year sentence and is facing further charges in Los Angeles for alleged assault, writes openly about his encounters with a number of famous actresses.
The A-list stars mentioned in the book – including Gwyneth Paltrow, Angelina Jolie and Cate Blanchett – have accused Weinstein, 70, of sexual assault or harassment.
Former filmmaker Weinstein reportedly tells his life story in 69 chapters, beginning with "A Queens Birth and Upbringing" and ending with "Post-Coital Comments: Advice for Men Who Like to F***."
However, much of what is written in the book is sexually explicit in nature Weinstein is also quoted as comparing his dramatic fall from grace to America's relationship with communism.
"In World War II, when we fought alongside communist Russia, these early communists were seen as visionaries," the passage reads. "Then came the 1950s when the pendulum swung the other way.
"Communists were suddenly seen as evil and a threat to America. Hollywood turned their backs on them, just like they did on me. I have no animosity against it. Many of these slandered communists went to prison, some killed themselves.
"Those who survived ended up back on top as the tide of history and public opinion once again turned, this time in their favor. As they say, it's not over until the fat lady sings. And the fact is, she never will. Ethel Merman is dead.
"I'm just on ice, staying cool, calm and collected. My films will be enjoyed from here to eternity. They will also be studied by film students. You may find it confusing that my aggressive and bold techniques for the academy award-winning films have been condemned in real life. It's certainly a contradiction, but the world is full of contradictions. I don't take it personally."
The book's introduction alleges that Weinstein told his fellow inmates in Los Angeles that he "couldn't hold back the truth any longer." Weinstein […] had to get rid of the past. So he started talking to the two inmates who transcribed his story and sent it to us."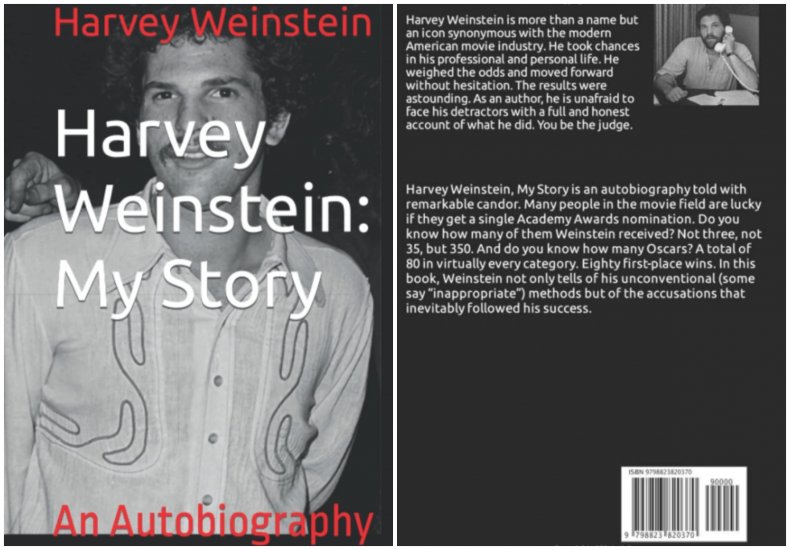 The facts
Even though the book was written in Weinstein's voice, it is established even before the first chapter that the words are not his own.
"At this point, in the interest of complete disclosure, I must point out that our reception of this autobiography took a roundabout route," says an excerpt from the introduction. "It was sent to us from Twin Towers Correctional Facility, the California prison where Weinstein is being held. But it wasn't sent to us by Weinstein himself.
"Instead, the manuscript came about two inmates who said they befriended Weinstein behind bars. They also claimed Weinstein told them his story over a period of several months. Weinstein reportedly told the two inmates that his attorneys would not let him tell his story directly.
"Indeed, Weinstein wanted to tell during his trial in New York, but was stopped there by his attorneys as well. I can understand why his attorneys would not want him to tell the jury his version of events. The way would have been open to grueling cross-examination and the introduction of even more witnesses who rightly or wrongly hated Weinstein."
The book was edited by Dennis Sobin, director of the Prisons Foundation, a non-profit organization that publishes the works of convicts.
Asked directly about the authenticity of Weinstein's autobiography, Sobin replied news week that he "has nothing more to add to what I said in the introduction to the book.
"I could also not provide any corroborating notes or correspondence as it is against our policy.
"I will tell you, however, that since the publication of the book I have not come across anything that would have caused me to rewrite my introduction in any way," the publisher wrote.
Responding to a comment request from news weekWeinstein's attorney, Alan Jackson of Werksman Jackson & Quinn LLP, insisted the former film mogul was not involved in writing the book.
"The work published by the Prisons Foundation is not affiliated with Harvey Weinstein," Jackson said in a statement. "Any suggestion that this farce is 'autobiographical' is obviously false and a fraud. We are currently considering legal action."
The regulation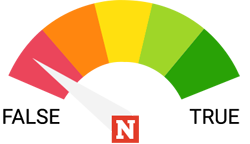 NOT CORRECT.
The book is not an official autobiography by Harvey Weinstein. No solid evidence is currently available to support the author's claims that this is an "autobiography" at all, or to confirm that it was written, commissioned, or in any way associated with Weinstein . The book's editor has admitted that the words did not come directly from Weinstein. That's what Weinstein's attorneys said news week that the published work is not associated with the former producer.
Newsweek FACT CHECK
https://www.newsweek.com/did-harvey-weinstein-write-autobiography-prison-amazon-1710981 Did Harvey Weinstein write an official autobiography in prison?