Dig Deftones in Agganis Arena
concerts

This event is over. Instead, look at other things you can do.
The alt metal rockers will rock and soothe you on May 13th.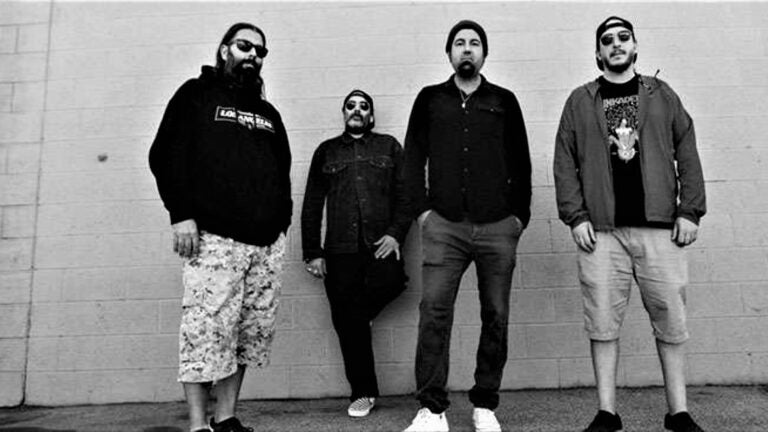 The year was 1988, the city was Sacramento, California. Three high school friends—singer Chino Moreno, guitarist Stephen Carpenter, and drummer Abe Cunningham—started jamming together. Over time they chose the name Deftones, became a quartet, became a quintet, had a few line-up changes, played show after show, developed what they called the nu-metal sound and recorded their first album "Adrenaline" in 1995.
What set them apart from other hard-hitting bands, especially on later albums, was their penchant for turning things on their head. One song could be a real headbanger, with screeching vocals and screeching guitar backing. Another – on the same album – would be softer, more relaxed, almost mellow, relying more on melody than explosiveness.
There wasn't much middle ground, but it didn't matter. Deftone's albums sold well and the band was constantly on the move. Hats off to the fact that while their most recent release, 2020's "Ohms" still keeps it loud and quiet, it also manages to blur the differences between the songs and pull things together into a smoother groove. Some of the songs – "Ceremony" and "Pompeii" for example – manage to bring together the loud and the quiet, the fast and the slow, the rugged and the haunting in the same song. That's quite an achievement!
And now some "fun facts" about the members of Deftones, taken from past interviews:
Chino Moreno's favorite author is Charles Bukowski.
Abe Cunningham enjoys listening to Willie Nelson.
Stephen Carpenter wishes he'd had the opportunity to tour with the Beatles.
Frank Delgado's (keyboards, turntables) favorite film director is Alejandro Jodorowsky.
There are no favorites for bassist Sergio Vega as he just left the band. A new member will be announced shortly.
You can snag Deftones tickets at Ticketmaster.
Need weekend plans?
The best events in town straight to your inbox
See other events
https://www.boston.com/things-to-do/concerts/dig-deftones-at-agganis-arena/ Dig Deftones in Agganis Arena