Dismissed Putin's "private army" troops for "refusing" to fight in Ukraine
Members of Russia's National Guard, Rosgvardia, have been officially fired after "refusing" their assignment to take part in Russian President Vladimir Putin's internationally condemned military campaign against Ukraine.
The Rosgwardia has previously been described as Putin's "private army," but a large group of National Guard members were dismissed after refusing orders to fight in Ukraine. A military court in Russia's southern Kabardino-Balkaria Republic ruled on Wednesday that the dismissal of 115 soldiers was justified after they appealed the decision. The Moscow time reported with reference to Agence France Press.
The court's ruling found that the force made its decision "arbitrarily" by "refusing to perform a duty assignment," The guard reported Friday. The troops, a separate native force from the Russian military, reportedly opted to return to their base in Russia instead.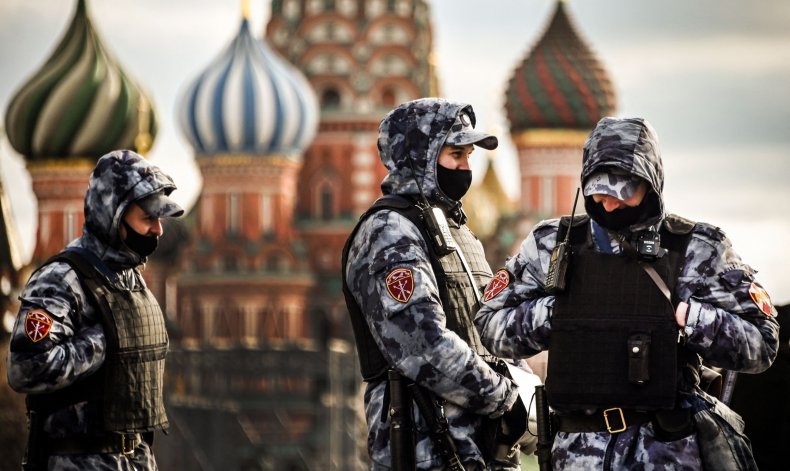 Although Russians appear to broadly support Putin's actions against their eastern European neighbor, there have been signs of dissatisfaction and resistance since the full-scale invasion began in February. In the early days of the war, thousands of anti-war activists were arrested by Russian authorities across the country. Some lawmakers and members of the Russian elite have also publicly opposed the attack on Ukraine.
Earlier this week, Russian media reported that during a meeting of the Legislative Assembly of Russia's Primorsky Krai in the country's far east, a member of the country's Communist Party faction, Leonid Vasyukevich, appealed to Putin to end the months-long war and withdraw his troops from the Eastern European nation to deduct.
"We understand that if our country does not stop the military operation, there will be more orphans in our country," Vasyukevich reportedly said. "During the military operation, young people who could bring great benefit to our country are dying and being disabled. We demand the immediate withdrawal of troops from the Russian Federation."
In response, local governor Oleg Kozhemyako reportedly accused Vasyukevich of "defaming the Russian army and our defenders fighting Nazism." Kozhemyako called the communist politician "a traitor".
Vasyukevich and a colleague, Gennady Shulga, were then reportedly escorted out of the meeting. They were also reportedly denied voting rights during the session.
Putin's attack on Ukraine drew a rapid international backlash from the start. A large majority of members of the United Nations General Assembly voted on March 2 to condemn the invasion. Only four nations – Belarus, Eritrea, North Korea and Syria – voted alongside Moscow against the widely supported resolution.
US and NATO allies were quick to impose significant financial sanctions on Russia's economy, the Moscow elite and Putin himself. They have also provided Kiev's armed forces with billions of dollars in humanitarian and military aid, which have largely fueled Russia's westward advance so far.
news week has asked the Russian Foreign Ministry for an opinion.
https://www.newsweek.com/putins-private-army-troops-fired-refusing-fight-ukraine-1711142 Dismissed Putin's "private army" troops for "refusing" to fight in Ukraine