Disturbance of passengers on Southwest Flight sparks investigation into assault
The internet was shocked after a man revealed how his wife was allegedly attacked by a man on a recent flight from Orlando to Phoenix.
Faraaz assigned Sareshwala on Saturday Twitter thread with his followers detailing the incident that occurred on Flight 1630 operated by Southwest Airlines.
With 39 flights a week between Orlando International Airport and Phoenix Sky Harbor International Airport, Sareshwala's wife, Saarah, was on a journey that lasted just over four hours after speaking at the Grace Hopper Celebration of Women in Computing conference in Orlando would have.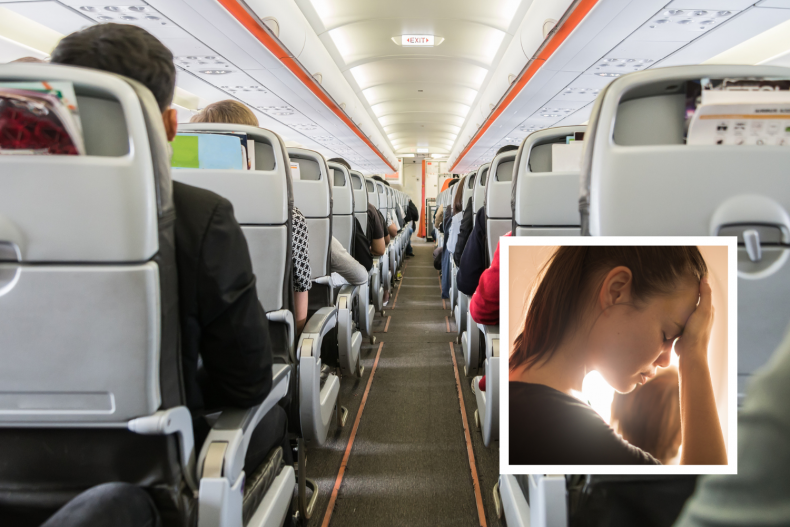 In the Twitter thread, which has now garnered viral attention – with 115,000 likes as of Tuesday – Saarah's husband explained that she had her head on the tray table when the incident began.
"This man forcibly pushed his seat back to hurt Saarah while her head was there," wrote Sareshwala, a software engineer for Google, according to his Twitter bio.
"After she came to, she initially thought it was an accident; someone who fell onto their own seat after coming out of the bathroom or something," he wrote. "Thinking she might have bumped into the man's chair while sleeping, Saarah went to the bathroom to examine her injuries. Beside her sat a mother and daughter who were awake when all this was happening. They asked the crew for ice cream for Saarah and confronted them the man."
But when confronted, the man was not pleased and responded by yelling and swearing at the three women. After the interaction, Saarah informed the flight crew, who initially offered to change seats.
"It was only when the mother pointed out (to another flight attendant) that it was indeed a physical attack that they offered to call the police," Sareshwala wrote.
She chose not to switch seats because she felt safer with the women she sat with, but Sareshwala said it didn't stop there.
"During the remainder of the flight, this man spewed racial slurs and misogynistic venom at Saarah. He kept pushing his seat back to hurt Saarah," explained Sareshwala.
When passengers nearby noticed the problem, Sareshwala said the man's attitude had changed: "[He] suddenly became very talkative with others around him and complimented potential witnesses. Police escorted Saarah to a secure area to get her story and prevented the attacker and his wife from leaving."
This was announced by a spokesman for Southwest Airlines news week: "After being alerted to a situation on a Southwest flight on Saturday, the crew urged law enforcement to meet the plane on arrival.
"Saarah never exchanged a word with this man before or after the incident," Sareshwala said. "Even if she accidentally bumped into his seat, it didn't justify racial slurs, misogynistic comments, or a violent, repeated physical assault."
This was announced by a spokesman for the Phoenix police news week: "Phoenix Police Officers assigned to Sky Harbor Airport responded to a jammer call on a plane that had landed in Phoenix. Officers were referred to two men involved in a disturbance. Officials conducted an investigation into the attack and a report was written. Both men were released."
In a later tweet, Sareshwala said the Phoenix police sent the information to the FBI.
"They said that because the incident occurred over the Gulf of Mexico, it was outside their jurisdiction and the FBI should intervene instead," he wrote. "We don't have an FBI case number, but the Phoenix Police Department said if the FBI believes there is enough evidence to file charges, they will come back."
"We still don't know why he became so violent," the husband tweeted. "However, I know that my wife has never felt so hurt, speechless and powerless."
Appalled by the account, users on the social media platform rushed to share their well wishes for Saarah.
One response read: "This man is clearly racist, rude, obnoxious and dangerous. He should be charged with assault and banned from flying."
Another person tweeted: "I don't know why people like this aren't grounded. You are a threat to everyone else on board."
news week asked Sareshwala for comment.
https://www.newsweek.com/passenger-disturbance-southwest-airline-sparks-investigation-1746545 Disturbance of passengers on Southwest Flight sparks investigation into assault