Do you remember the Ice Bucket Challenge? It actually made a difference.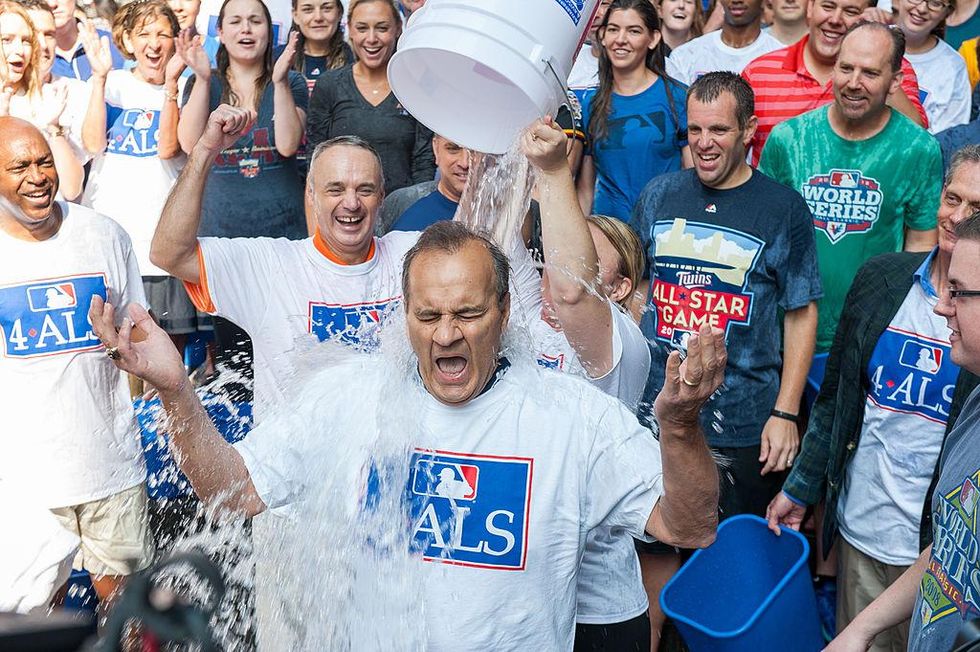 In 2014, the ALS Ice Bucket Challenge took social media by storm. The challenge involved having a contestant doused with a bucket of ice water, which was poured over their head. While the challenge was intended to raise awareness and funds for amyotrophic lateral sclerosis (ALS) research, some wondered how much impact such a fad could have.
The ALS Association reported Last week, $2.2 million in funds raised from the Ice Bucket Challenge was invested in the development of a new drug that just received Food and Drug Administration (FDA) approval. The drug previously known as AMX0035 is now called Relyvrio and was developed from Amylyx Pharmaceuticals.
"This approval provides another important treatment option for ALS, a life-threatening disease for which there is currently no cure," said Dr. Billy Dunn, director of the Office of Neuroscience at the FDA's Center for Drug Evaluation and Research, said in an opinion.
The ALS Association credits the Ice Bucket Challenge as a key reason the drug was developed and tested. "We thank the millions of people who donated, participated, and enabled us to invest in promising therapies like AMX0035 that will immediately help people living with ALS," said Calaneet Balas, President and CEO of the ALS Association. "This is a victory for the entire ALS community who have come together to advocate for early approval of AMX0035. We still have a long way to go to cure ALS, but this new treatment is an important step in that fight."
The new drug is not a cure for the deadly neurodegenerative disease, also known as Lou Gehrig's disease after the legendary baseball player who died of ALS in 1941. However, the drug slows down the effects of ALS.
"The Ice Bucket Challenge has fundamentally changed the field of ALS genomics. We have built one of the largest resources of ALS whole genome sequencing data. This resource has been shared with partners around the world. It has accelerated the pace of ALS gene discovery and resulted in the largest ALS sequencing study in the United States." said Hemali Phatnani, director of the Center for Genomics of Neurodegenerative Disease at the New York Genome Center.
The Ice Bucket Challenge raised over $115 million. The ALS Association said it is funding 130 research projects in 12 different countries, as well as 40 potential treatments under development, reports NPR.
https://www.theblaze.com/news/remember-the-ice-bucket-challenge-it-actually-accomplished-something Do you remember the Ice Bucket Challenge? It actually made a difference.