Domestic terrorist group Jane's Revenge threatens escalated violence against abortion ministries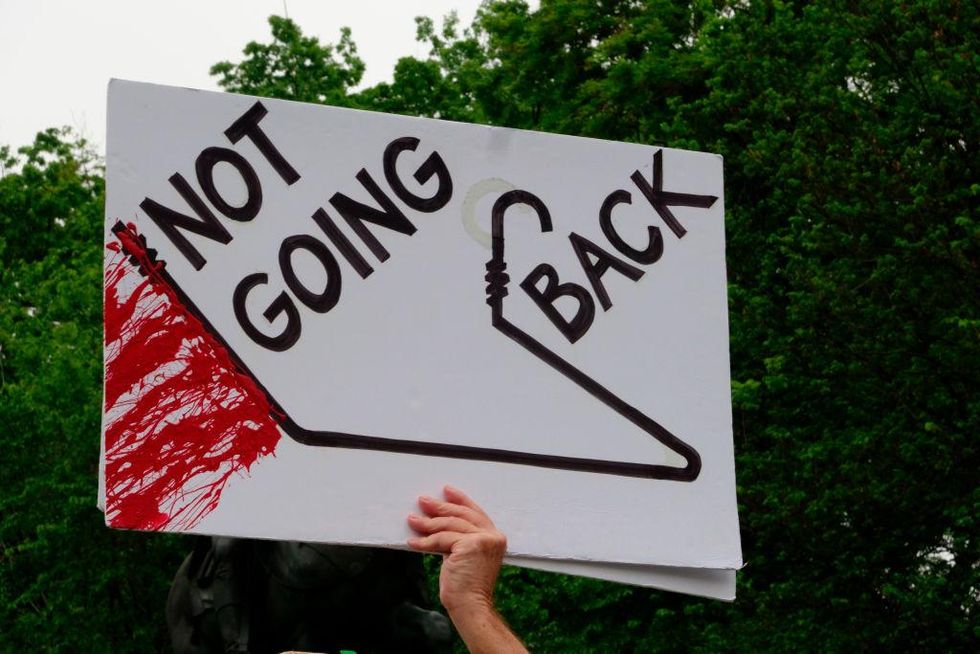 A radical pro-abortion group that has claimed responsibility for numerous attacks on US pro-life organizations over the past month has declared pro-life ministries "open season" in a letter that spells out more terrorist threats.
Days after a man was arrested outside the home of US Supreme Court Justice Brett Kavanaugh for allegedly plotting to kill the judge, pro-abortion anarchist group Jane's Revenge a new "Communication" the threat of a campaign of violence against pro-life organizations if they do not go out of business.
"Your thirty days ended yesterday. We have offered you an honorable way out. you could have gone Now the leash is off.
"We've shown over the past month how easy and fun it is to attack. We are versatile, we are unpredictable and we are responsible to no one but ourselves. We have promised to take increasingly drastic action against oppressive infrastructures. Rest assured we will, and these measures may not come in the form of something as easy to clean up as fire and graffiti.
Jane's Revenge has claimed responsibility for at least 16 acts of vandalism or arson targeting pro-life groups in the past month. The violent campaign began on May 8 when Jane's Revenge was credited with a Molotov cocktail attack on Wisconsin Family Action, a pro-life group based in Madison, Wisconsin.
This first attack and others followed the leak of a draft Supreme Court Opinion Dobbs v. Jackson Women's Health Organization This suggested the court voted to uphold Mississippi's 15-week abortion ban and overturn its landmark Roe v. calf Decision. An official court ruling on Dobbs expected sometime this month or early July.
After the Wisconsin attack, Jane's Revenge called for "the dissolution of all anti-choice establishments, fake clinics, and violent anti-choice groups within the next thirty days" and pledged that "the enslavers' infrastructure will not survive" if their demands are not fulfilled.
Now the criminal group has promised to escalate violence against pro-life organizations beyond "fire and graffiti."
"From here on, any anti-choice group that closes its doors and goes out of business will no longer be a target. But until you do, it's open season and we know where your operations are. The enslavers' infrastructure will not survive. We will never stop, back down, slow down or retreat," Jane's Revenge stated.
"Through attack we find joy, courage and remove the facade of impenetrability of these violent institutions."
More than 100 House Republicans subpoenaed Attorney General Merrick Garland to investigate the attacks and vandalism against pro-life groups as acts of domestic terrorism.
MP Claudia Tenney (RN.Y.) at the top a letter signed by at least 124 GOP lawmakers, urging the attorney general to respond to the Biden administration's stated goal of combating domestic extremism and investigating attacks on pro-life groups.
"As you know, the Department of Homeland Security expects further violence and unrest in the coming months following the final release of the Dobbs Statement stating that these threats 'are likely to continue and to increase before and after the Court's official judgment'," the letter said, citing a leaked DHS memo Warning of expected political violence related to Supreme Court abortion decision.
"With this stark warning, the Justice Department must act quickly to investigate and prosecute the recent domestic terrorist attacks against pro-life organizations and deter future perpetrators of such violence. These attacks have the intended effect of restricting the free exercise of religion and speech, thereby undermining Americans' constitutional rights."
Senator Marco Rubio (R-Fl.) separately sent a letter to Garland demanding an immediate response to the Jane's Revenge terror threats.
"Despite the damage already done, and despite the fact that these groups have lived up to their promise to increase the violent outreach, the DOJ has failed in its promise to keep the public safe from these violent, radical activists," Rubio wrote. "To date, not a single charge has been brought against an individual or group, despite the countless pro-life centers across America that have been firebombed and destroyed in recent months."
https://www.theblaze.com/news/domestic-terrorist-group-jane-s-revenge-threatens-escalated-violence-against-pro-life-ministries Domestic terrorist group Jane's Revenge threatens escalated violence against abortion ministries