Donald Trump accuses FBI agents of not taking off his shoes in his bedroom
Donald Trump has again attacked the FBI agents who conducted the search for classified documents at his Mar-a-Lago resort, accusing them of not taking off their shoes while they were in his bedroom.
In a post on his Truth Social platform, the former president described returning to his home in Palm Beach, Fla., to "investigate the scene of another government 'crime'" in relation to the search for documents leaked on Sept 8 White House.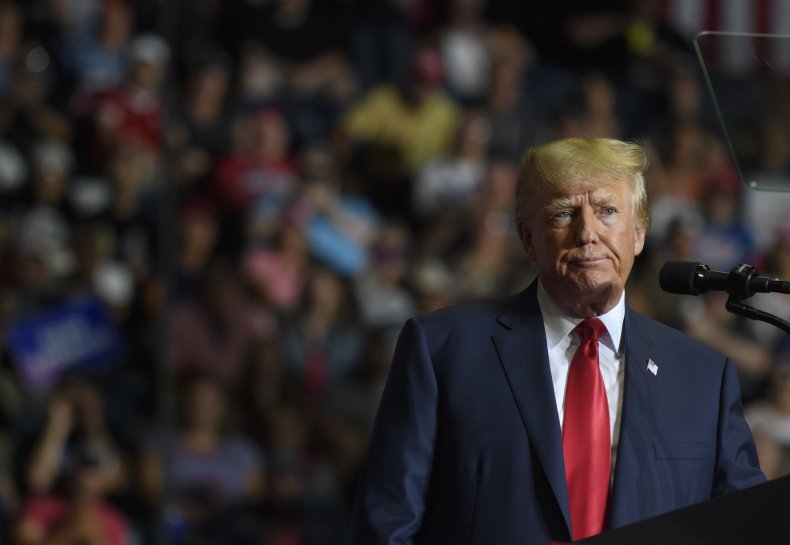 The search — which Trump described on Truth Social as a "robbery and burglary of my home" — was part of a federal investigation into allegations that the former president mishandled sensitive materials when he left office in January 2021 and then attempted to obstruct the investigation .
"I think they no longer believe there is a Fourth Amendment and they don't have one," Trump said on Truth Social early Monday morning.
"Anyway, after what they did, the place will never be the same. It was 'looted' and in a very different state than when I left it. Lots of agents – and they didn't even take off their shoes in my bedroom. Nice!!!"
This isn't the first time Trump has criticized the actions of federal agents who conducted the search of his Mar-a-Lago resort.
On several occasions, Trump has pointed out how the FBI laid out classified materials, including some marked "top secret," on the floor before the Department of Justice (DoJ) released the photos of the documents, with the former president suggesting that was staged, to make it appear that he placed them there.
"Terrifying how during the Mar-a-Lago raid the FBI threw documents on the ground at random (perhaps pretending it was me!) and then started photographing them for the public to see. Thought they wanted to keep them secret?" Trump posted on Truth Social on Aug. 31, before making the controversial claim that all materials found at his home have been declassified.
In another social media post the same day, Trump accused the FBI of being "very fraudulent" for creating the image of the top-secret documents being "carelessly tossed on the ground."
Speaking at a rally in Wilkes-Barre, Pennsylvania on Sept. 3, the former president described the FBI and Justice Department as "vicious monsters controlled by far-left villains."
Trump also claimed that federal agents conducted a "deep and ugly search" of his 16-year-old son Barron's room in Mar-a-Lago and left "everything they touched in very different conditions than when they first started."
news week has reached out to the FBI for comment.
https://www.newsweek.com/trump-fbi-agnets-shoes-maralago-truth-social-1744047 Donald Trump accuses FBI agents of not taking off his shoes in his bedroom