Donald Trump had dinner with a bunch of anti-Semites and I feel good
Former President Donald Trump ate dinner with anti-Semites, and I have trouble getting upset about it.
You know why?
Because I'm Jewish.
How to do that you ask?
Well, first of all, Trump is a really, really bad guy. He has repeatedly shown himself to be anti-Semitic, whether by conviction or convenience, and we learned nothing new from that particular meal. When you say the former president is making anti-Semitism mainstream for the first time, I have no idea where you are since 2015.
Second, anti-Semitism is nothing new in this country – even if it's getting worse – and my family is always a little nervous anyway. We came to this country with experiences of pogroms in Russia, Ukraine, Belarus, Latvia, Estonia… We came to this country after surviving the Holocaust genocide.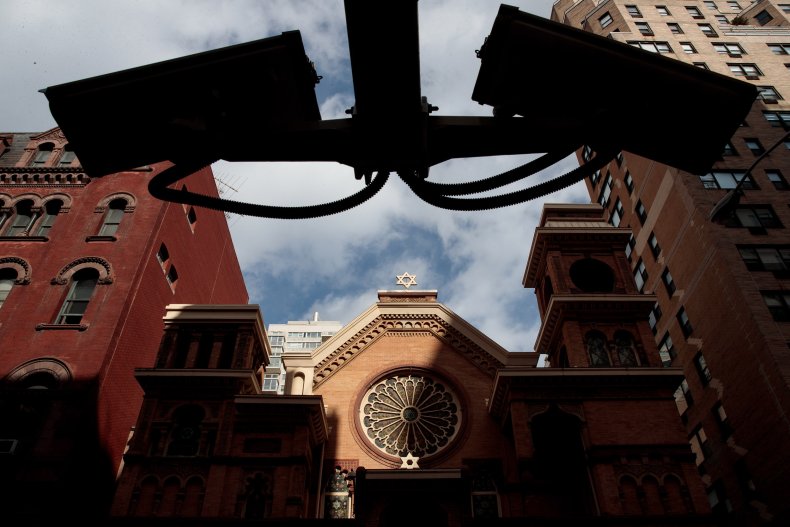 Our synagogue has security guards. The other synagogues in the area have security guards. Oftentimes, the hired guards are accompanied by police officers, either on duty or off duty.
We have a child who goes to a Jewish school. Guards there, too, long before they became standard in the age of school shootings. We worry less about the threat from within than about the threat from outside the community.
We are conscious of who and what we are most of the time and I have never met anyone who is Jewish who cannot give a full history of their family background and the antisemitism that played a large part in creating in their presence Has . The past lives with us.
When we are taught the Holocaust, the lesson is never that it cannot happen here, but rather that it can. Growing up, I sometimes felt like it was only a matter of time before "they" came for me and my family.
Many Jewish homes have a small box, decorated or not, attached to the front door frame of their homes. The suitcase is filled with a prayer handwritten on parchment, and the more religious among us kiss the "Mezuzah" as we enter.
Mezuzot are usually screwed to the frame, but in my family we joked that we should use velcro instead of nails or screws. That it should be "pogrom-ready" to be snatched away in case of hiding or escape.
Haha.
I grew up in New York City. When I was a kid, in the 1970s, almost 20 percent of the city was Jewish, but it felt like more.
It seemed about as safe and far away from anti-Semitism as could be. There were Jewish delicatessens, Jewish bakeries. At times it felt like our public schools were Jewish schools because so many of us in my neighborhood were Jewish.
You would think if people let their guard down it would be in these circumstances. But it was not like that.
My grandmother, with her heavy German-Yiddish accent, thought America was the best place to be. It was the place that took her in when she was expelled from Belgium with her 6-week-old daughter at the start of World War II.
But she, her sister, and the others who had made it out of Europe knew America would be wonderful until it wasn't. Not for a second did they think or want to be anything other than Jews, and they expected to be reminded of that. They knew neighbors who had hit on neighbors. They knew how to turn a welcoming, cosmopolitan place into something different.
Is it okay to grow up this way? Is it okay to live like this?
No it is not.
But it means that very little can surprise you.
So when Trump has dinner with fascist Nick Fuentes and an anti-Semitic insane idiot, I refuse to get upset. Or should I say even more upset than I was? than i always am
I'll keep doing what I've always done and be ready to snatch that mezuzah right off the door.
Jason Fields is an assistant opinion editor at Newsweek.
The views expressed in this article are the author's own.
https://www.newsweek.com/donald-trump-had-dinner-bunch-antisemites-i-feel-fine-opinion-1763335 Donald Trump had dinner with a bunch of anti-Semites and I feel good