Donald Trump 'misjudged' Merrick Garland over FBI raid: Legal Analyst
Legal analyst Tali Farhadian Weinstein says Donald Trump "misjudged" Attorney General Merrick Garland ahead of the unprecedented FBI raid on Mar-a-Lago.
The FBI entered Trump's Florida home on Monday with a search warrant and searched for classified documents.
According to the warrant, which was later unsealed, agents were investigating the former president for possible violations of a number of laws, including the Espionage Act.
If found guilty of violating the Espionage Act of 1917, Trump faces up to 10 years in prison and a fine for compromising sensitive US defense-related material.
On Thursday, Attorney General Garland confirmed that he personally approved the decision to seek a search warrant on Mar-a-Lago.
The warrant was approved by Judge Bruce Reinhart, a local judge.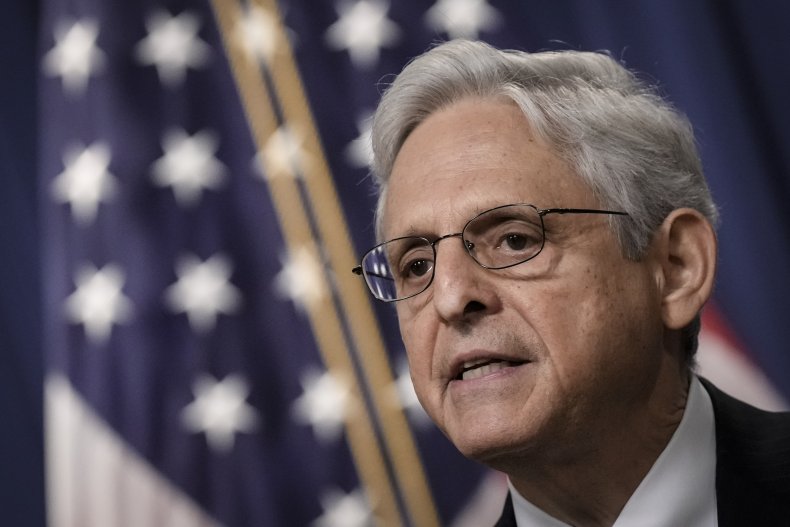 In a speech on MSNBC, Weinstein, who worked under Garland when he was a US Circuit Court of Appeals judge for the DC Circuit, suggested that Trump underestimated her old boss.
Referring to the former president, she said, "He misjudged Attorney General Garland and how steely he is, and I think he kind of demonstrated the nonchalance of national security that's at the heart of everything that's going on here."
Weinstein added it's still not clear if the raid was "an end in itself" to remove classified documents "from an unsafe location" or "if it was a step in an ongoing criminal investigation."
She continued, "I think it was at least the former and maybe both. And it just tells you something about his condition [Trump's] Mind and the people around him that they didn't understand what kind of insecurity this creates [our] country if these documents are lying around."
Sources close to the investigation told the Washington Post that the material targeted in the raid contained classified papers related to nuclear weapons.
It is unclear if any were recovered or if they related to the US nuclear program or that of another country.
In response, Trump insisted he had declassified the documents, although this has been disputed by independent intelligence experts.
He posted on his website Truth Social: "First of all, it's all been declassified. Second, they didn't have to 'seize' anything. They could have had it anytime without playing politics and breaking into Mar-a-. Lago It was in a secure warehouse, with an extra lock fitted at her request.
"They could have had it whenever they wanted – and that includes LONG.
The National Archives and Records Administration reportedly spent some time trying to get Trump to return documents he took from the White House.
When it was discovered that some of these documents were classified, the Justice Department launched an investigation.
news week has reached out to Trump's team for comment.
https://www.newsweek.com/donald-trump-misjudged-merrick-garland-over-fbi-raid-legal-analyst-mar-lago-1733433 Donald Trump 'misjudged' Merrick Garland over FBI raid: Legal Analyst