Donald Trump 'really impressed' by Holocaust denier Nick Fuentes – Kanye West
Rapper Kanye West said Donald Trump was "really impressed" with white nationalist Nick Fuentes when the three recently met in Mar-a-Lago.
In a video posted to his Twitter account, West discusses the meeting between himself, the former president, and Fuentes, a Holocaust denier and leader of the far-right group Groyper Army.
In the clip, which was recorded in Los Angeles, California, West said Trump was "most distressed" when the hip-hop star asked him to be his running mate in the 2024 election.
West, who recently confirmed his intention to run for president again in 2020 after an unsuccessful run for president, then described how "the fact that I came in with intelligence" also caught Trump "off-guard" at the meeting at his Florida home. caught.
"Trump is really impressed with Nick Fuentes," West said. "And unlike so many lawyers and so many people who have stuck with him on his 2020 campaign, Nick Fuentes is actually a loyalist."
In a 2019 livestream, Fuentes compared the Holocaust to baking cookies in an oven and said that "the math doesn't seem to work" that 6 million people were killed.
This is breaking news.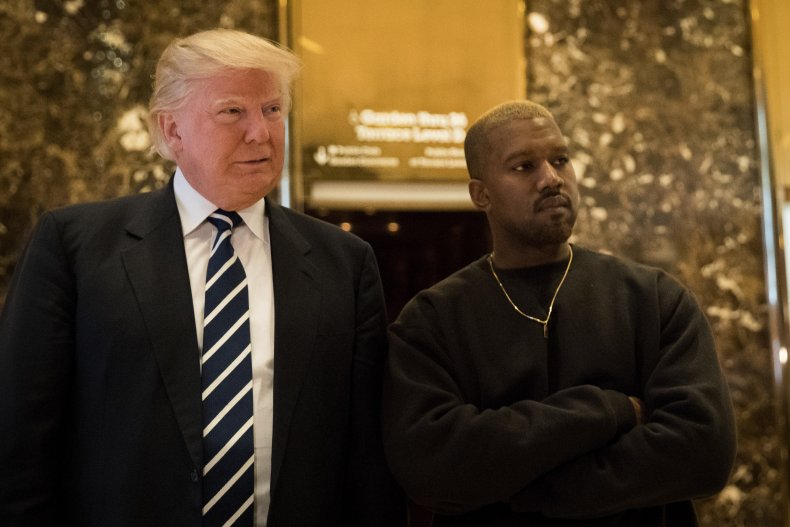 https://www.newsweek.com/donald-trump-really-impressed-nick-fuentes-holocaust-denier-maralago-kanye-west-1762240 Donald Trump 'really impressed' by Holocaust denier Nick Fuentes – Kanye West