Donald Trump thanks strongman Viktor Orban for the crazy statement about him
BUDAPEST, Hungary — Hungary's nationalist Prime Minister Viktor Orbán, in a lengthy interview with former Fox News host Tucker Carlson, said the only way to end the war in Ukraine would be Donald Trump's re-election as President. "Trump is the man who can save the western world," he said in the interview, which prompted a "thank you" from Trump on Truth Social. (Check out the video below.)
The four-time indicted former president shared part of the conversation.
Orbán praised Trump's foreign policy while criticizing President Joe Biden's administration and its approach to the war in the interview, published Wednesday on Carlson's page on X, formerly known as Twitter.
He said that Trump's return to office was "the only way out" of the conflict and that any claim that Kiev could win the war against Russia was "a lie".
"The Russians are much stronger, much more numerous than the Ukrainians," Orbán said. "Call Trump back. … Trump is the man who can save the western world – and probably the people of the world as well."
The 30-minute video interview, filmed on August 21 on the prime minister's office's opulent terrace overlooking Budapest, was the second in two years between Carlson and the right-wing leader. During his 2021 visit to Hungary, Carlson aired a week-long program on Fox News from the capital, in which he used Orbán's self-proclaimed "illiberal democracy" – a system that eschews traditional liberal values ​​in favor of conservative Christian rule – as a model for praising democracy The United States follows.
Orbán, in office since 2010, has long been criticized for overseeing an increasingly autocratic political system. The European Union, as well as the US State Department and numerous international observers have done so claimed Orbán had taken back minority rightstook control of the judiciary and the media and manipulated the electoral system to ensure his hold on power.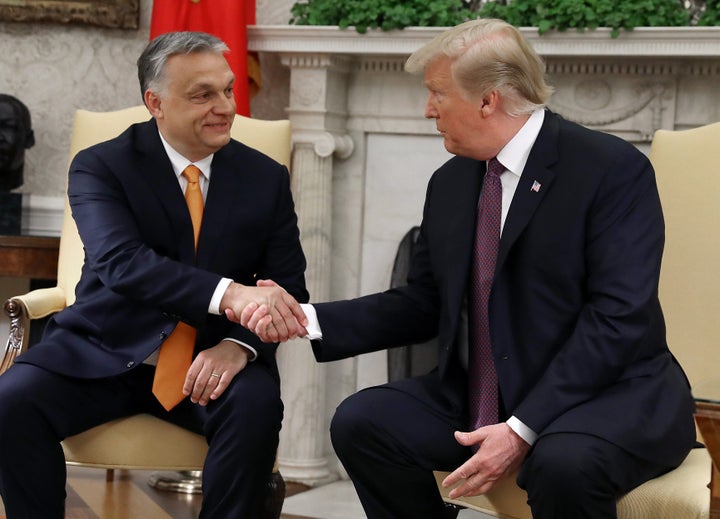 But in the interview, Orbán criticized the multiple federal charges against Trump, including alleged mishandling of confidential documents and trying to overturn the 2020 election – as an abuse of US state power, which he believes is unthinkable in Hungary.
"Using the judiciary against political opponents – I think that's unimaginable in Hungary," he said. "The communists did it. It's a very communist way of doing that."
He also bemoaned efforts by Biden's State Department to press the Hungarian government to improve its rule of law human rights recordAlthough Hungary is a member of NATO and a US ally, we are treated worse than the Russians. What is it about?"
Since the Russian invasion of Ukraine in February 2022, Orbán's government has maintained close ties with Moscow and has threatened to block EU sanctions against Russia.
Orbán, known as Russian President Vladimir Putin's closest EU ally, has refused to allow Western arms transfers across Hungary's shared border with Ukraine and has called for an immediate ceasefire and peace talks in the conflict, but without providing a vision for it what that would mean for the territorial integrity of Ukraine.