Donald Trump's speech to auto workers airs against GOP debate
Former President Donald Trump will not attend the second Republican primary debate on Wednesday night and will instead give a speech to members of the United Auto Workers (UAW) union near Detroit, Michigan.
The former president announced his plans last week as the UAW presses forward with its strike against the "Big Three" automakers in the United States. By Tuesday, about 18,300 union members in 21 states were on strike, halting production at Ford, General Motors and Stellantis manufacturing sites.
Trump will be a guest at auto supplier Drake Enterprises in Clinton Township, about 25 miles north of Detroit. Doors were reportedly scheduled to open at 4 p.m The Detroit News, and the ex-president is expected to give his speech at 8 p.m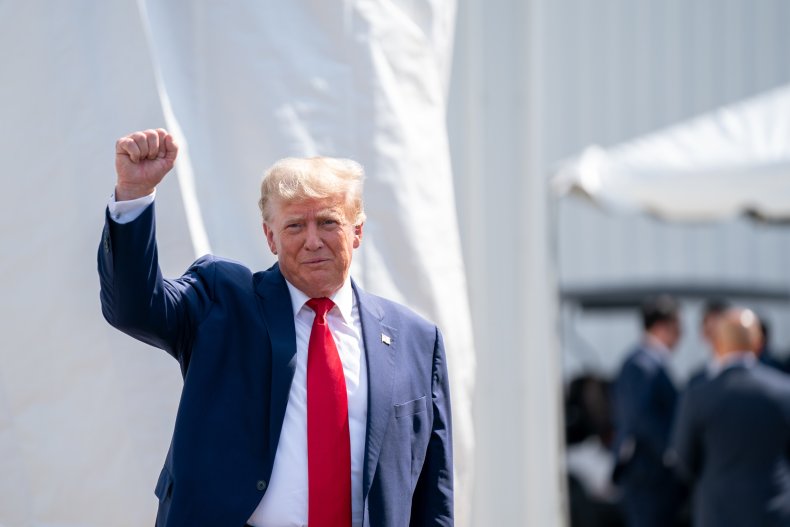 This is the second time Trump has skipped a Republican primary debate, although recent polls have shown the former president nearly 40 points ahead of his closest rival, Florida Gov. Ron DeSantis, in the race to become the next Republican presidential nominee. The rest of the debate-eligible Republicans will meet for a two-hour debate on Wednesday at 9 p.m. ET at the Ronald Reagan Presidential Library & Museum in Simi Valley, California.
Trump's speech also follows President Joe Biden standing on a picket line in Belleville, Michigan, alongside striking union members – an unprecedented show of support for unions from a US president. Biden and Trump are leading their respective parties ahead of the next presidential election, and the UAW has not yet announced its November 2024 endorsement. In 2020, the union supported Biden.
UAW President Shawn Fain criticized Trump the night before his speech, telling CNN on Tuesday that he didn't believe the former president "cares one bit about what our workers stand for." Fain also previously rejected Trump's plan to meet with union members, writing in a statement last week: "We cannot continue to elect billionaires and millionaires."
Watch Trump's speech to UAW members on C-SPAN 2 or find the live stream of the event Here.