dr Scott Gottlieb responds to accusation that he asked Twitter to ban Alex Berenson over dissenting opinion on vaccine's effectiveness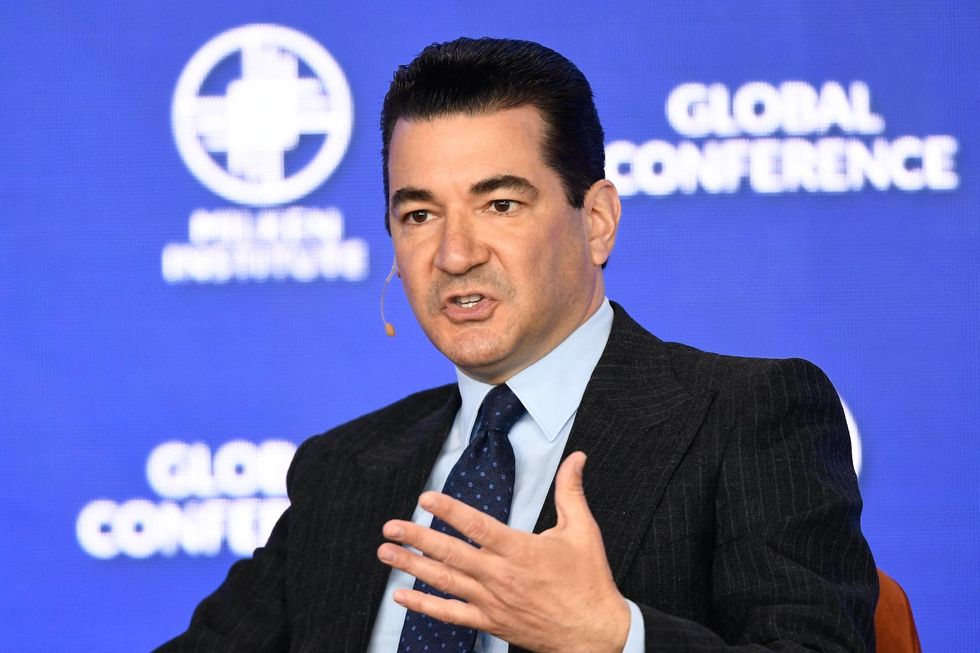 dr Scott Gottlieb responded to an allegation on Friday that he had worked with social media companies to quell disagreements over the pandemic and the effectiveness of the vaccines.
Gottlieb is a Pfizer board member and former commissioner of the US Food and Drug Administration. On Thursday, former New York Times reporter Alex Berenson accused Gottlieb of a "secret month-long conspiracy" to shut him down and deprive him of his right to free speech.
"They wanted Twitter, the main global platform for journalism, to ban me even though Twitter had repeatedly determined that my posts weren't against their rules," Berenson claimed. "They wanted to tarnish my reputation as a reporter and financially harm me and my family."
Berenson said he will file a lawsuit against Gottlieb.
On Friday, Gottlieb responded during an interview with CNBC, but said he would not respond to the specific allegation because a lawsuit is pending.
"It's kind of a convoluted conspiracy theory that you kind of told Twitter to get rid of him for asking too many questions about the effectiveness and safety of the COVID vaccine. Do you want to reply and tell us your side? ' asked 'Squawk Box' host Joe Kernen.
"I have raised concerns about social media broadly, and I have done so on those networks, in relation to the threats that have been voiced on those platforms and those platforms' inability to monitor direct threats and physical threats against people," explained Gottlieb.
"Those are my concerns about social media and what's going on in that ecosystem," he added.
Kernen went on to describe his own experiences with the virus and how vaccinations saved him from becoming seriously ill.
"I don't care about debates," Gottlieb continued. "I'm not concerned about debates that happen on platforms, I'm very concerned when physical threats are made, physical threats to people's safety. I'm very concerned about physical threats to people's safety and the people making those threats against individuals, it affects me."
Gottlieb repeated the point on his Twitter account.
"Respectful debate and dialogue are one thing and should be encouraged and protected. But there is no place for targeted harassment and deceptive dialogue that can incite a small but persuasive group of people to make targeted and dangerous threats," he said tweeted.
Berenson said he sent legal "demand letters" to Gottlieb and Pfizer and said he had reasons to use them on a conspiracy basis to interfere with his civil liberties.
Here is the video of Gottlieb's answer:
https://www.theblaze.com/news/gottlieb-berenson-banned-twitter-response dr Scott Gottlieb responds to accusation that he asked Twitter to ban Alex Berenson over dissenting opinion on vaccine's effectiveness