Drew Sidora slams Courtney Rhodes after RHOA reunion: 'Kids are always taboo!'
With Real Housewives of Atlanta After the first part of season 15 "Reunion" aired last night, it was only to be expected that the cast would tweet loudly. The climax of the reunion focused on Drew Sidora and Ralph Pittman, just like the trailers suggested.
But just as present was Ralph's "cousin" Courtney Rhodes, the undisputed villain of RHOA season 14. Courtney's dubious relationship with Ralph aside, Drew was ready for her arrival. She had a plum in her pocket and a verbal cannonball all ready to throw.
Drew didn't hold back and threw all the shades she wanted in response to Courtney's malicious remarks about Drew's family during the season finale. However, it seemed like Drew had more to say than what she said at the reunion.
Drew fires again at Courtney on Twitter
The day after Part 1 aired, Drew tweeted about Courtney, "I always have to protect and stand up for my kids from this kind of evil." I gave him the opportunity to admit to his unverifiable fake cousin for her disgusting comments about my son condemn, but he refused to do so and it breaks my heart."
you then replied to her tweetShe wrote: "She wanted to be nasty and rude by making comments and dragging my kid into this… KIDS ARE ALWAYS OPEN!!! That's it, that's all…we're done!" The idea that children are "deaf" is a sentiment repeated throughout the history of housewives.
It's a controversial statement. The ideal would be to keep children away from production at all costs. But when the children's well-being is at stake, someone needs to speak up. Of course, in this particular situation, it was clear that Courtney was wrong. And Ralph could be even worse for making this all possible.
The Real Housewives of Atlanta Reunion Part 2 will air Sunday, September 10 at 8 p.m. EST on Bravo.
Tell us: do you think Drew is right and that kids should always be taboo? DO COURTNEY AND RALPH HAVE A LEG TO STAND ON?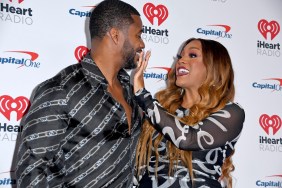 Ralph and Drew have given up their condo in New Jersey.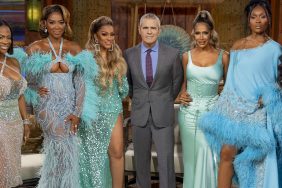 Since this reunion was only two parts, the RHOA cast wasted no time in throwing themselves into chaos.
I'm just doing a little too much.